Welcome, business owners, to a comprehensive guide on the significance of digital marketing dashboards and their role in monitoring and optimizing your digital marketing efforts. In today's rapidly evolving business landscape, effective online marketing is crucial for sustained growth and staying ahead of the competition.
Digital marketing dashboards serve as indispensable tools, providing valuable insights and data visualization to make informed decisions, maximize ROI, and achieve marketing goals. Moreover, when partnering with a digital marketing agency, these dashboards become vital in fostering a collaborative and transparent relationship.
Let's delve deeper into the world of marketing dashboards and unlock the immense potential they hold for your business.
I. Understanding Digital Marketing Dashboards
1.1 What Are Digital Marketing Dashboards?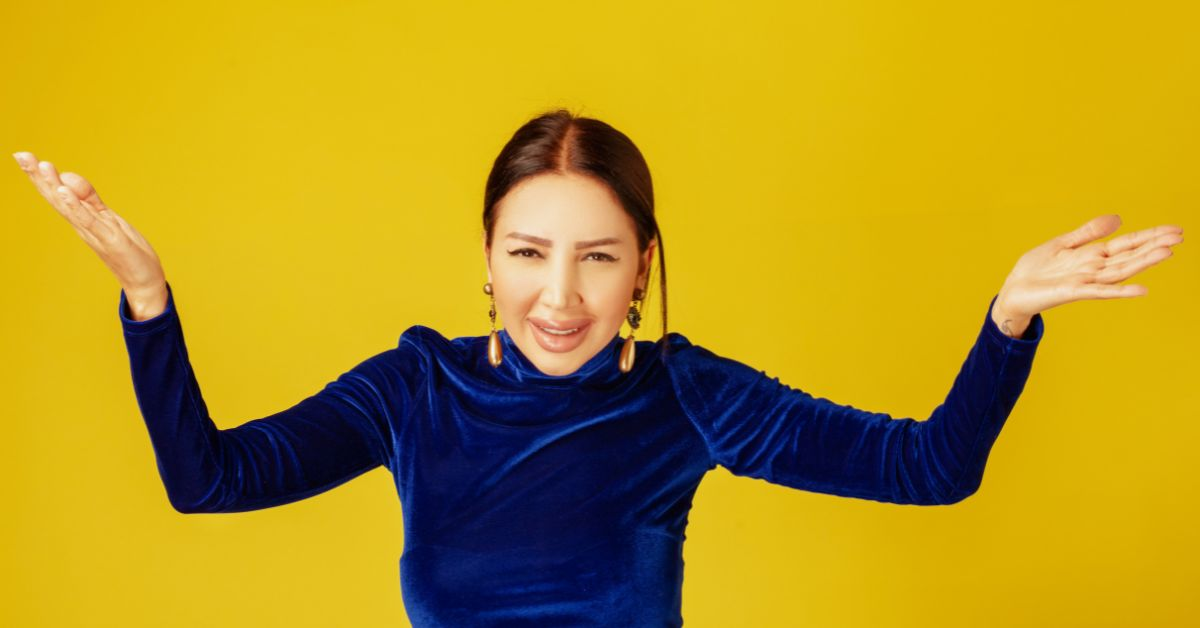 Digital marketing dashboards are centralized platforms that consolidate data from various digital marketing channels and present it in a visually appealing and easily understandable format.
These digital marketing reporting dashboards allow businesses to track and analyze performance metrics, monitor campaign progress, and gain actionable insights to make data-driven decisions.
1.2 The Benefits of Digital Marketing Dashboards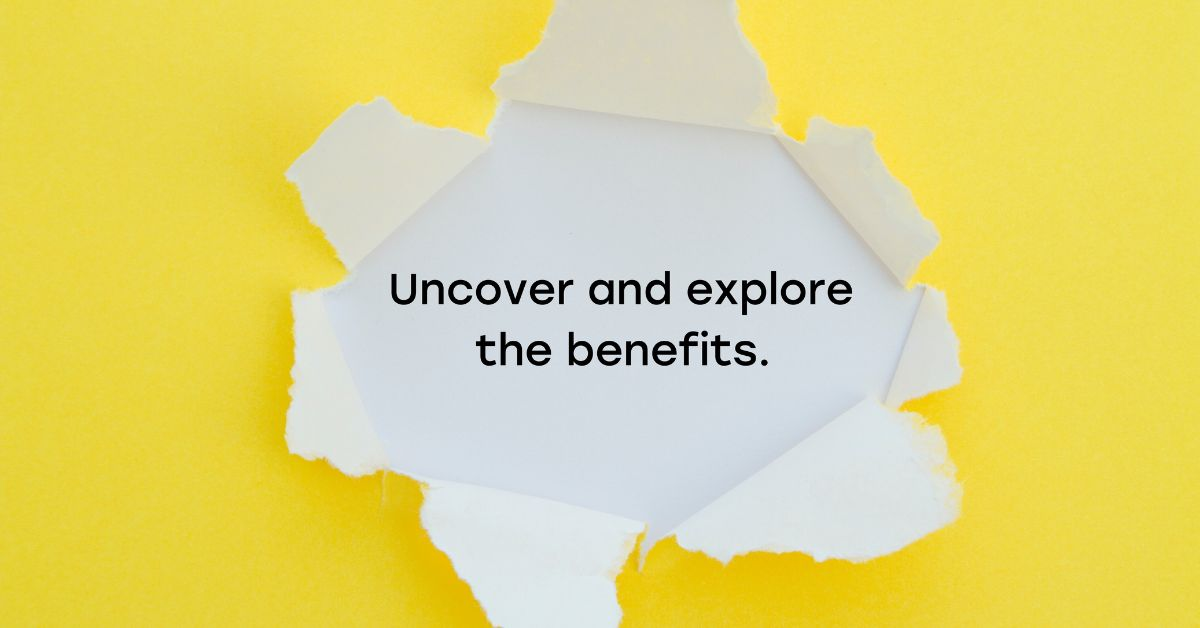 Enhanced Efficiency
Digital marketing dashboards streamline the process of analyzing and monitoring marketing data, significantly improving efficiency by reducing manual effort and time spent on data aggregation.
Informed Budget Allocation
Dashboards help you identify high-performing marketing channels and tactics, allowing you to allocate your budget more effectively and maximize your return on investment.
Goal Tracking and Alignment
Digital marketing dashboards make it easier to set, track, and evaluate your marketing goals, ensuring that your campaigns remain aligned with your overall business objectives.
Benchmarking and Comparison
By providing insights into your marketing performance, dashboards enable you to compare your efforts against industry benchmarks or competitors, helping you identify areas where you can improve or gain a competitive edge.
Comprehensive Reporting
Digital marketing dashboards offer customizable reporting features, enabling you to generate detailed and comprehensive reports that provide valuable insights for stakeholders and decision-makers.
Error Detection and Troubleshooting
Marketing dashboards allow you to quickly identify discrepancies or errors in your marketing data, helping you address issues promptly and maintain the accuracy and integrity of your data.
Increased Agility
The real-time data provided by digital marketing dashboards empowers you to respond more quickly to changes in the market or customer behavior, ensuring your marketing strategies remain agile and adaptive.
Holistic View of Customer Journey
By consolidating data from multiple channels and various touchpoints along the customer journey, digital marketing dashboards provide a more holistic view of your customers' experiences, enabling you to create more targeted and effective campaigns.
Forecasting and Trend Analysis
Digital marketing dashboards enable you to analyze historical data and identify trends, helping you make more accurate predictions and forecasts for future marketing efforts.
Employee Empowerment
By providing access to real-time data and insights, marketing dashboards empower employees to make data-driven decisions, fostering a culture of accountability and continuous improvement within your organization.
1.3 Key Metrics Tracked in Marketing Dashboards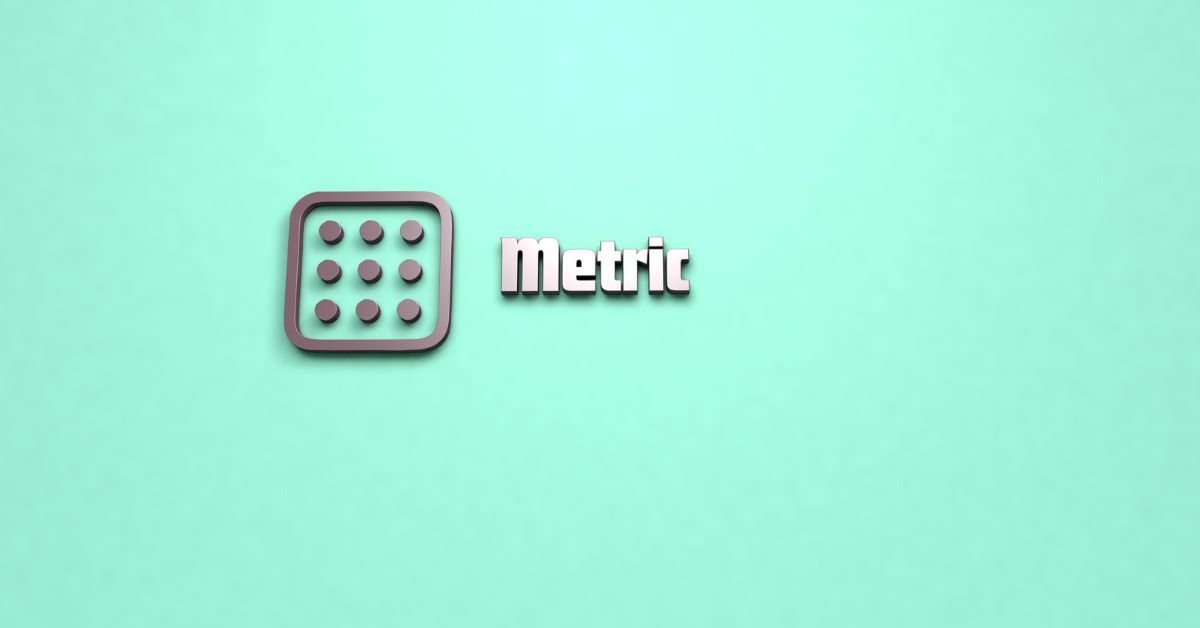 Marketing dashboards track a wide range of metrics to assess the success of digital marketing efforts. These metrics include website traffic, conversion rates, click-through rates (CTRs), bounce rates, social media engagement, email marketing performance, customer acquisition costs (CAC), return on ad spend (ROAS), and customer lifetime value (CLV).
1.4 Types of Marketing Dashboards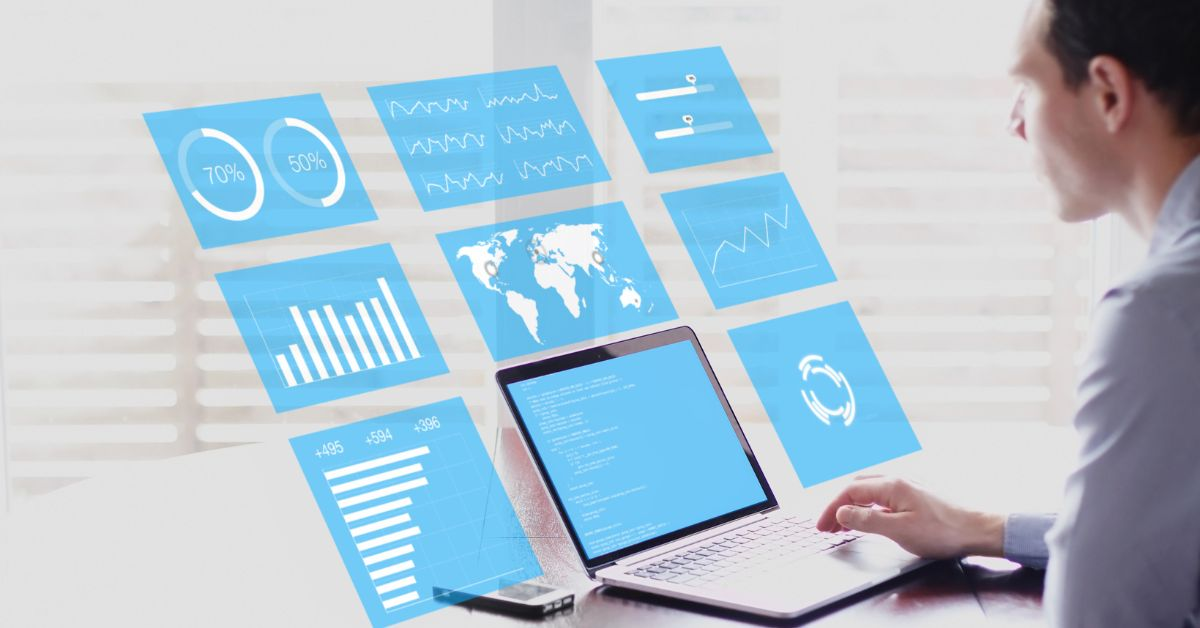 There are various types of marketing dashboards, each designed to cater to specific marketing channels and objectives. Performance dashboards focus on overall campaign performance and ROI, social media dashboards track metrics related to social media platforms, SEO dashboards monitor website visibility and search engine rankings, advertising dashboards provide insights into paid advertising campaigns, and sales dashboards analyze sales performance and revenue generation.
The point of your business's marketing dashboard should be to visualize the marketing data relevant to your business.
1.5 Customization and Personalization of Dashboards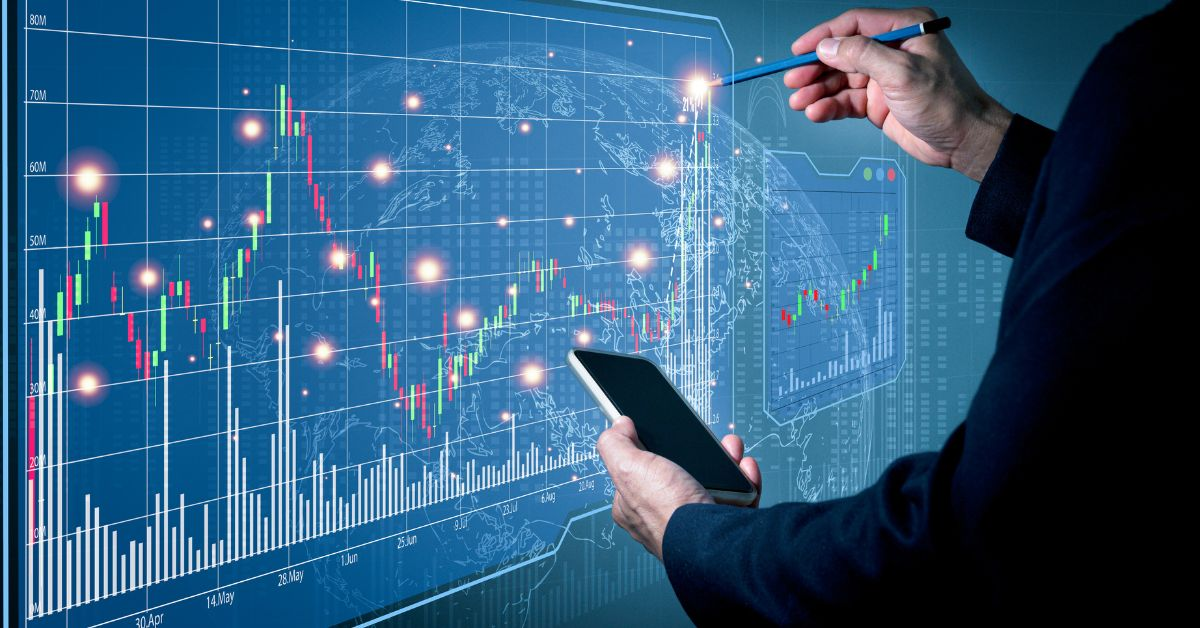 Modern digital marketing dashboards offer customization and personalization features, allowing businesses to tailor the dashboard layout, metrics, and visualizations to their specific needs. This flexibility ensures that businesses can focus on the metrics that align with their goals, making the best marketing dashboard a powerful tool for decision-making.
II. Leveraging Digital Marketing Dashboards for Business Success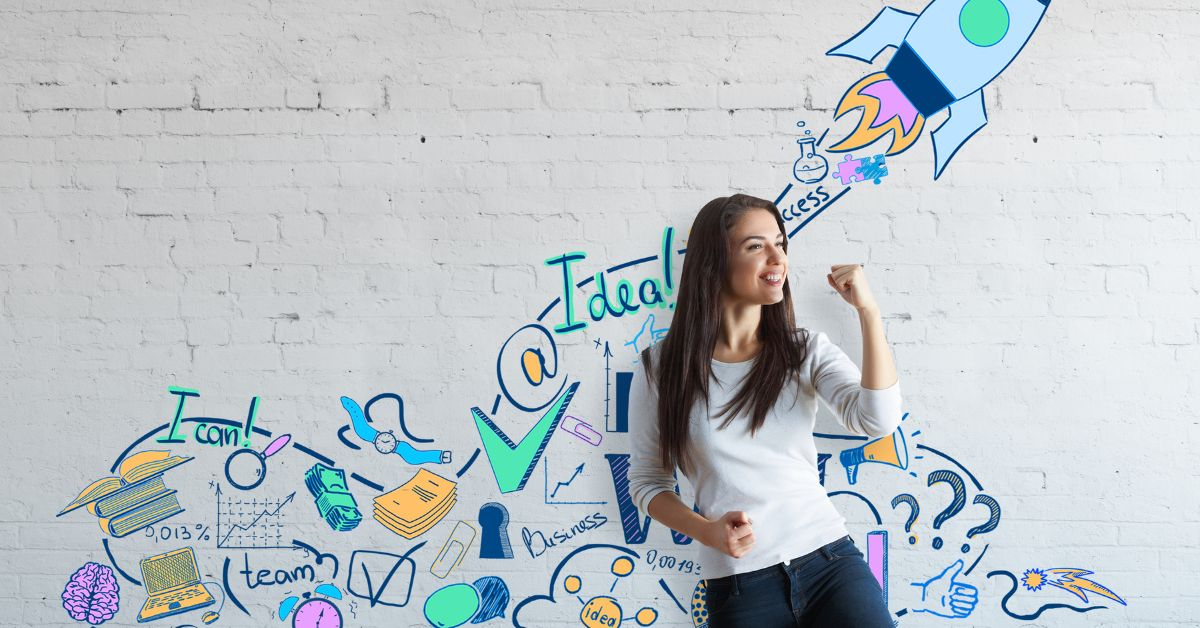 2.1 Real-Time Data Tracking and Analysis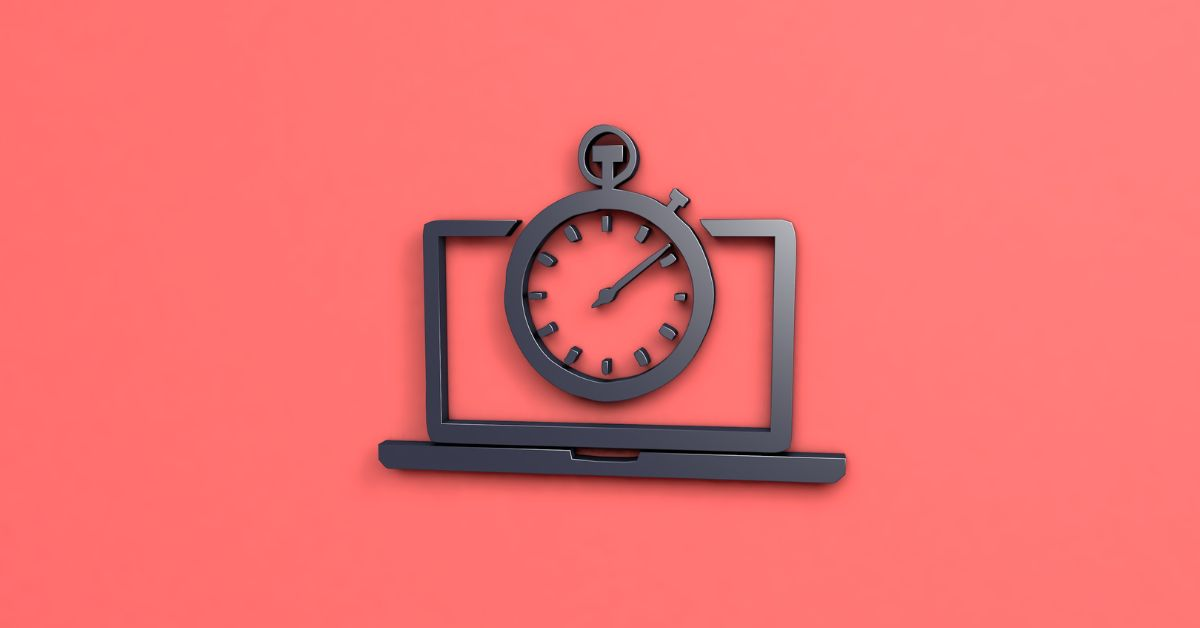 One of the most significant advantages of a marketing dashboard is the ability to access real-time data. Businesses can monitor key metrics and track campaign performance as it happens, enabling them to identify emerging trends, spot potential issues, and make data-driven decisions in a timely manner.
Real-time data tracking allows for quick adjustments and optimizations, leading to improved marketing outcomes.
2.2 Performance Monitoring and Goal Tracking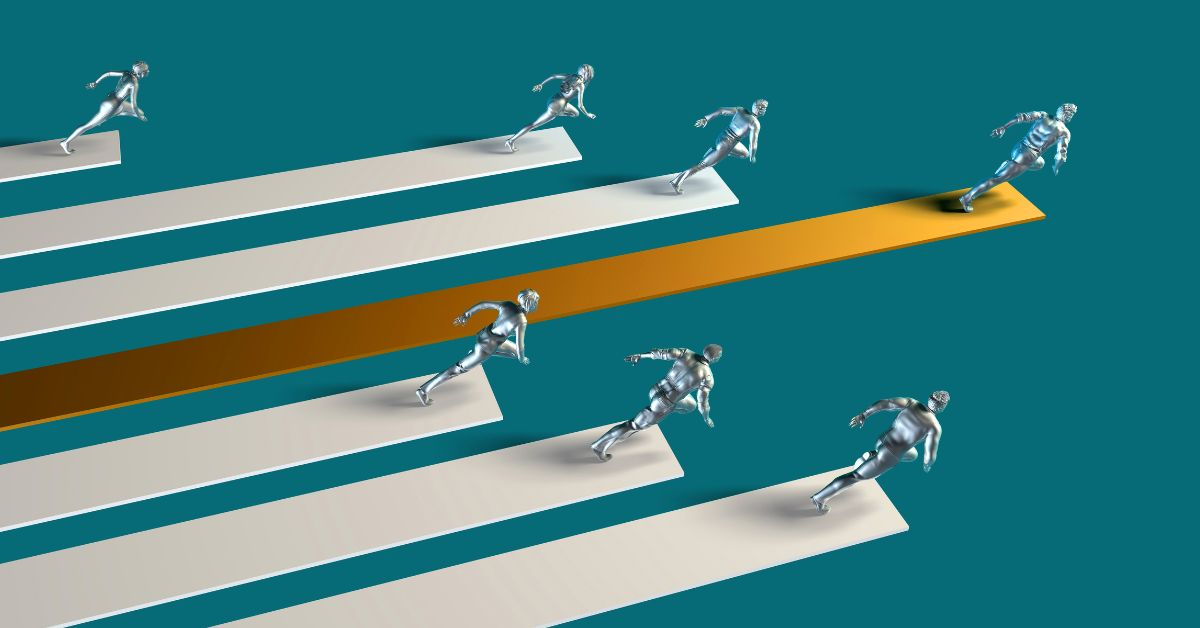 Digital marketing dashboards provide a centralized platform to monitor performance metrics and track progress towards marketing goals. By setting specific KPIs and benchmarks, businesses can measure their success in real-time.
Monitoring performance against predetermined targets helps identify areas of improvement, allows for timely course corrections, and ensures that marketing efforts are aligned with overall business objectives.
2.3 Identifying Opportunities and Gaps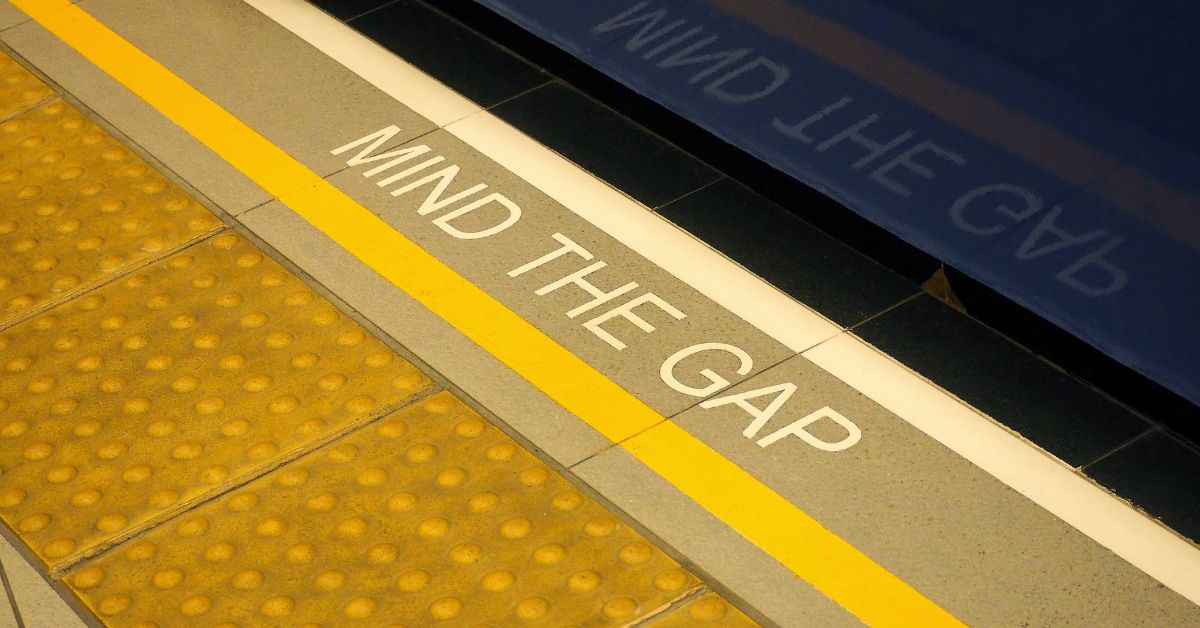 With comprehensive data visualizations and insights from a marketing dashboard, businesses can identify new opportunities and target audience segments.
By analyzing the performance of different campaigns, channels, and customer segments, businesses can uncover hidden opportunities for growth. For example, if the dashboard reveals that a particular social media campaign is generating a high engagement rate among a specific demographic, businesses can allocate more resources to target that segment and further enhance their marketing efforts. On the other hand, marketing dashboards also highlight areas of underperformance or gaps in strategies.
By identifying these gaps, businesses can take corrective actions, adjust their tactics, and optimize their campaigns to achieve better results.
2.4 ROI Measurement and Budget Allocation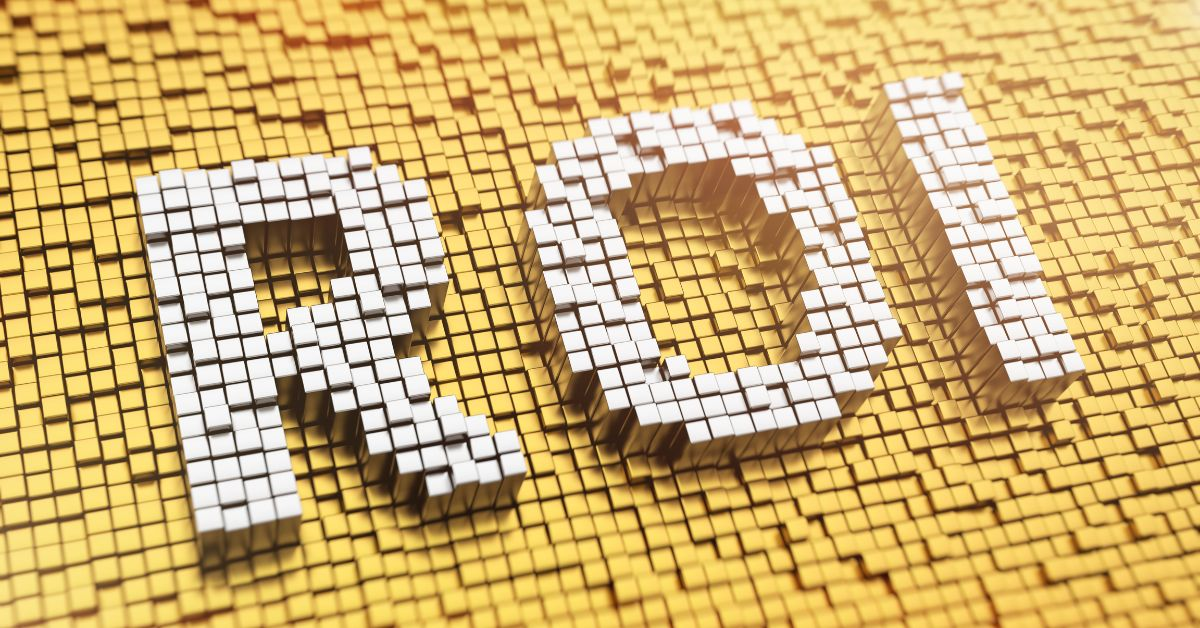 Marketing dashboards play a crucial role in measuring return on investment (ROI) and optimizing budget allocation. By tracking the performance and costs associated with different marketing initiatives, businesses can determine which channels and campaigns deliver the highest ROI. This information allows for strategic decision-making when it comes to budget allocation. For example, if a specific PPC campaign is generating a higher ROI compared to other channels, businesses can allocate a larger portion of their budget towards it to maximize their returns.
Moreover, a marketing dashboard helps identify cost inefficiencies and areas where budget optimization is possible. Businesses can analyze the performance metrics and costs of various marketing activities to identify areas where spending can be reduced or reallocated to more effective strategies.
This data-driven approach ensures that marketing budgets are allocated wisely, resulting in optimal resource utilization and improved overall performance.
2.5 Streamlining Campaigns and Resource Optimization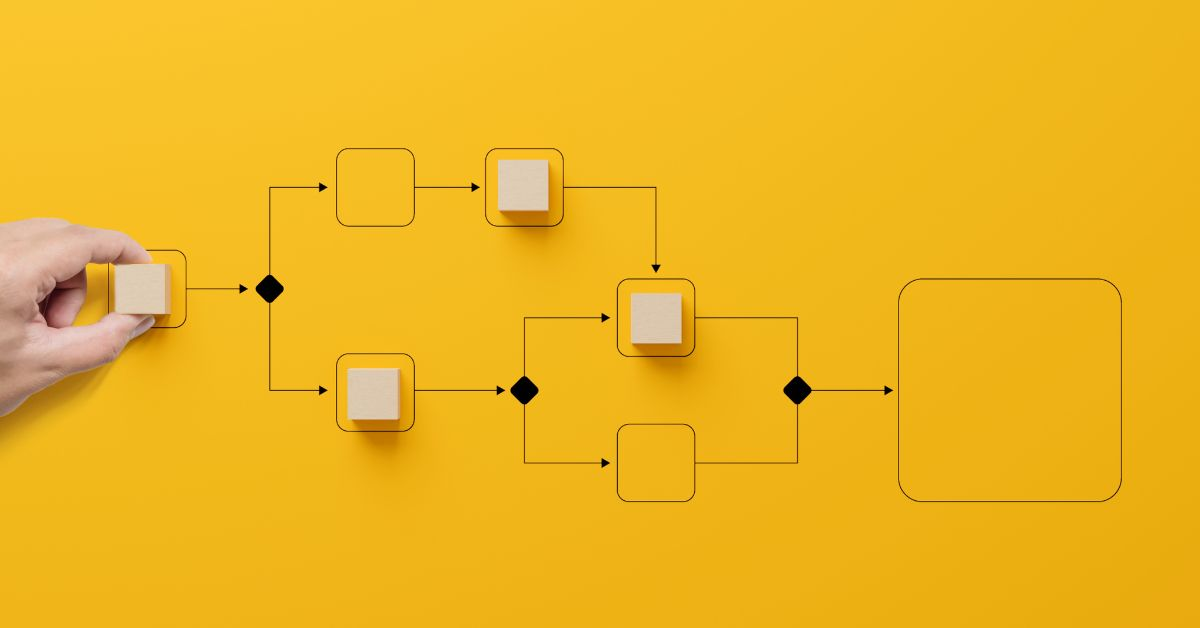 A digital marketing dashboard enables businesses to streamline their campaigns and optimize resources. By having a comprehensive view of all marketing activities in one place, businesses can identify redundant or underperforming campaigns and make informed decisions about resource allocation. For instance, if a particular marketing channel consistently delivers low conversion rates, businesses can reallocate resources to more promising channels or experiment with different strategies within the dashboard. This optimization process helps businesses maximize their efficiency, improve their overall marketing performance, and achieve better results with the available resources.
Furthermore, a digital marketing dashboard facilitates collaboration and communication within the marketing team. By having digital marketing metrics together on a centralized platform where team members can access and share data, insights, and reports, businesses can foster a collaborative environment that encourages knowledge sharing and cross-functional alignment. This collaboration leads to better coordination, synergy, and ultimately, more effective marketing campaigns.
III. Collaborating with a Digital Marketing Agency: The Role of A Digital Marketing Dashboard
3.1 The Importance of Digital Marketing Agencies
Digital marketing agencies bring specialized expertise, industry knowledge, and experience to the table. Collaborating with a digital marketing agency can provide businesses with a competitive edge in the digital landscape.
Agencies have access to cutting-edge business intelligence tools and technologies, stay updated with industry trends, and can provide strategic guidance to help businesses achieve their marketing objectives effectively.
3.2 The Synergy between Agencies and Dashboards
When businesses partner with a digital marketing agency, digital marketing dashboards become even more vital. These dashboards serve as a bridge between businesses and agencies, facilitating seamless communication, transparency, and data sharing. By granting the agency access to the digital marketing dashboard, businesses and agencies can work together closely, aligning their strategies, monitoring progress, and making data-driven decisions collaboratively.
3.3 Transparency and Performance Visibility
Digital marketing dashboards create a transparent environment between businesses and agencies. They provide both parties with visibility into the performance of marketing campaigns, allowing for open and informed discussions. Businesses can track the agency's efforts, evaluate the impact of their strategies, and assess the value they bring. Similarly, agencies can showcase their expertise, share insights, and demonstrate the value they provide through marketing performance dashboard with tangible metrics and results visible on the dashboard.
3.4 Enhanced Communication and Reporting
Digital marketing dashboards streamline communication and reporting between businesses and agencies. Instead of relying on scattered reports and lengthy email exchanges, businesses can access up-to-date data and reports directly from the marketing dashboard. This eliminates ambiguity, reduces miscommunication, and ensures that both parties are on the same page regarding campaign performance and progress.
Real-time data available on the dashboard allows for more meaningful and data-driven discussions during meetings or review sessions with the agency. Businesses can ask specific questions, seek clarification, and provide feedback based on the insights provided by the marketing dashboard, leading to more efficient and effective communication.
3.5 Aligning Marketing Objectives with Agency Efforts
A good digital marketing dashboard can facilitate the alignment of marketing objectives between businesses and agencies. By sharing the best marketing dashboards together, businesses can communicate their goals and key performance indicators (KPIs) with the agency. The agency can then tailor their strategies and activities to align with these objectives. This alignment ensures that both parties are working towards a common goal, optimizing resources, and maximizing the impact of marketing efforts.
Additionally, a digital marketing dashboard enables agencies to showcase their value and demonstrate the impact of their work. They can use the marketing dashboard to provide regular updates on campaign performance, highlight achievements, and showcase the return on investment generated from their strategies. This level of transparency and accountability fosters a trusting relationship between businesses and agencies, strengthening the partnership and driving better results.
IV. Best Practices for An Effective Digital Marketing Dashboard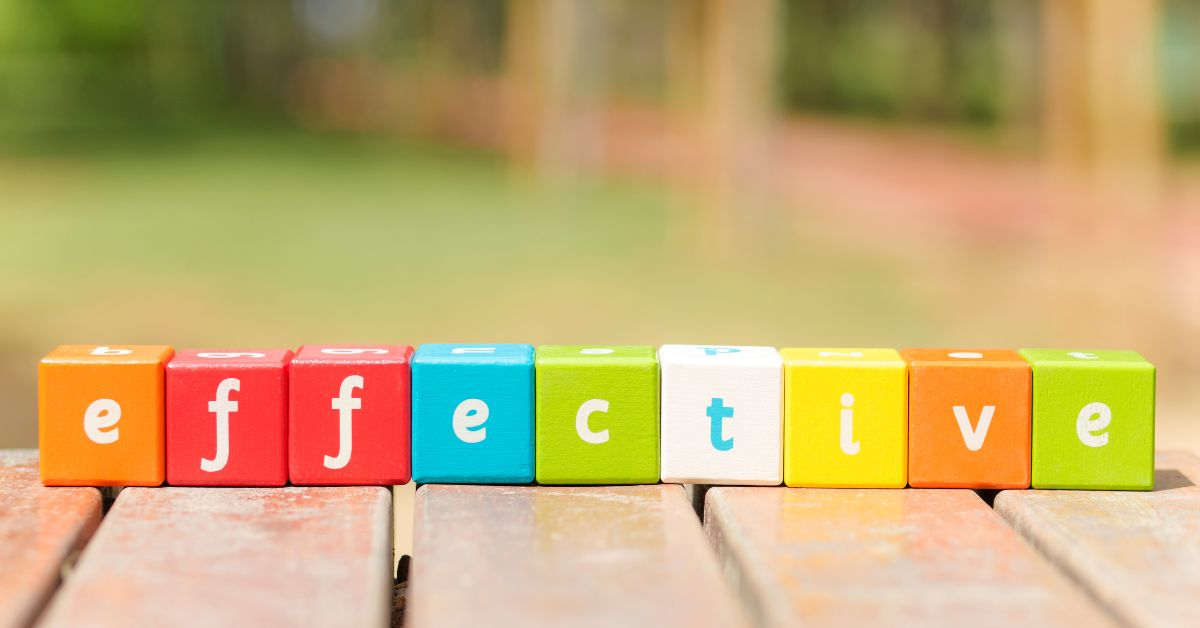 4.1 Defining Clear Objectives and KPIs
Before setting up a digital marketing dashboard, it is essential to define clear objectives and key performance indicators (KPIs) that align with your business goals. Identify the metrics that directly impact your marketing success and ensure that they are measurable and trackable within the dashboard. This clarity will guide the selection of relevant data and visualizations, providing a focused and actionable view of your marketing performance.
4.2 Choosing the Right Metrics and Visualizations
When building a digital marketing dashboard, it's crucial to choose the right metrics and visualizations that provide meaningful insights. Consider the specific goals of your marketing campaigns and select metrics that directly reflect progress towards those goals. Utilize a mix of charts, graphs, and tables to visualize the data effectively, making it easy to interpret and analyze.
4.3 Data Integration and Dashboard Automation
To ensure the accuracy and timeliness of your digital marketing dashboard data, integrate relevant data sources and automate data updates. Connect your digital marketing platforms, such as Google Analytics, social media platforms, email marketing tools, and advertising platforms, to integrate data into the dashboard. This integration eliminates the need for manual data entry, reduces the risk of errors, and ensures that your dashboard reflects the most recent and accurate information.
4.4 Ensuring Data Accuracy and Quality
Maintaining data accuracy and quality is crucial for reliable insights. Regularly audit and validate the data sources connected to your digital marketing dashboard to ensure that they are providing accurate and up-to-date information. Identify any data discrepancies or anomalies and take necessary actions to resolve them promptly. Regular data cleansing and validation processes will enhance the reliability of your dashboard and instill confidence in the insights derived from it.
4.5 Regular Monitoring and Iterative Optimization
A marketing dashboard is not a one-time setup; it requires regular monitoring and optimization. Continuously track the performance of key marketing metrics on your dashboard, identify trends, patterns, and anomalies, and take appropriate actions to optimize your marketing efforts. Use A/B testing, experimentation, and iterative improvements based on the insights derived from the dashboard to enhance your campaigns and drive better results over time.
V. Top 5 Recommended Digital Marketing Dashboard Tools for Business Owners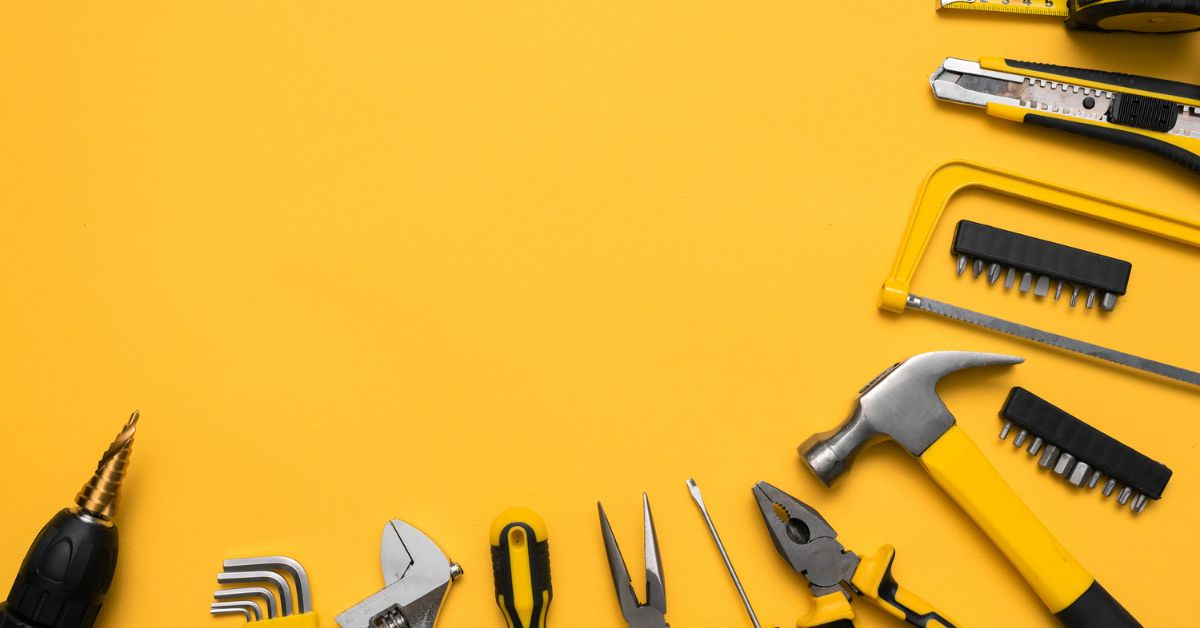 As a business owner, keeping track of your digital marketing performance is crucial for success in today's competitive online landscape. A way to simplify this process is by using a digital marketing dashboard. These powerful tools consolidate data from various marketing channels, providing you with a comprehensive overview of your marketing efforts. In this blog post, we'll introduce five highly recommended digital marketing dashboard tools and discuss their key features.
1. Looker Studio, formerly Google Data Studio

Looker Studio, formerly Google Data Studio, is a free, user-friendly digital marketing and web analytics dashboard tool that integrates seamlessly with other Google products like Google Analytics, Google Ads, and Google Search Console. It offers a wide range of customization options and visually appealing reports, allowing you to easily track and analyze your key performance indicators (KPIs). With its real-time data capabilities, you can make informed decisions and quickly adapt your marketing strategies to stay ahead of the competition.
2. Databox

Databox is a powerful marketing dashboard tool that centralizes data from over 70 sources, including social media platforms, email marketing tools, and CRM systems. Its drag-and-drop interface makes it easy for business owners to create custom dashboards without any coding knowledge. One standout feature of Databox is its mobile app, which lets you access your marketing data anytime, anywhere. This ensures that you can make crucial decisions even when you're on the go.
3. Cyfe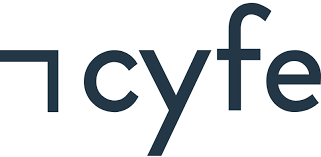 Cyfe is an all-in-one digital marketing dashboard tool that helps you monitor and analyze data across multiple marketing channels. It offers pre-built widgets for popular platforms like Google Analytics, Facebook, and Salesforce, making it easy to get started quickly. Additionally, Cyfe's real-time data monitoring and customizable alerts ensure that you're always informed about the latest developments in your digital marketing campaigns.
4. Klipfolio

Klipfolio is a versatile, marketing analytics dashboard tool that allows you to build custom dashboards from scratch or choose from a library of pre-built templates. With over 100 data source integrations, you can connect and visualize data from a wide range of platforms. Klipfolio also offers advanced data manipulation features, making it a great choice for businesses looking for more in-depth analysis and insights.
5. DashThis

DashThis is a user-friendly digital marketing dashboard tool designed specifically for marketers and agencies. It offers a wide range of pre-built dashboard templates, making it easy to create visually appealing reports in just a few clicks. One of DashThis's standout features is its automated reporting capabilities, which save you time and effort by sending regular performance updates to your inbox.
Choosing the right digital marketing dashboard tool can greatly impact your business's marketing performance and growth. Google Data Studio, Databox, Cyfe, Klipfolio, and DashThis each offer unique features that cater to different business needs. By selecting the one marketing dashboard software that best aligns with your objectives, you'll be well on your way to optimizing your digital marketing efforts and staying ahead of the competition. Don't hesitate to harness the power of these tools and watch your business thrive in the online marketing landscape.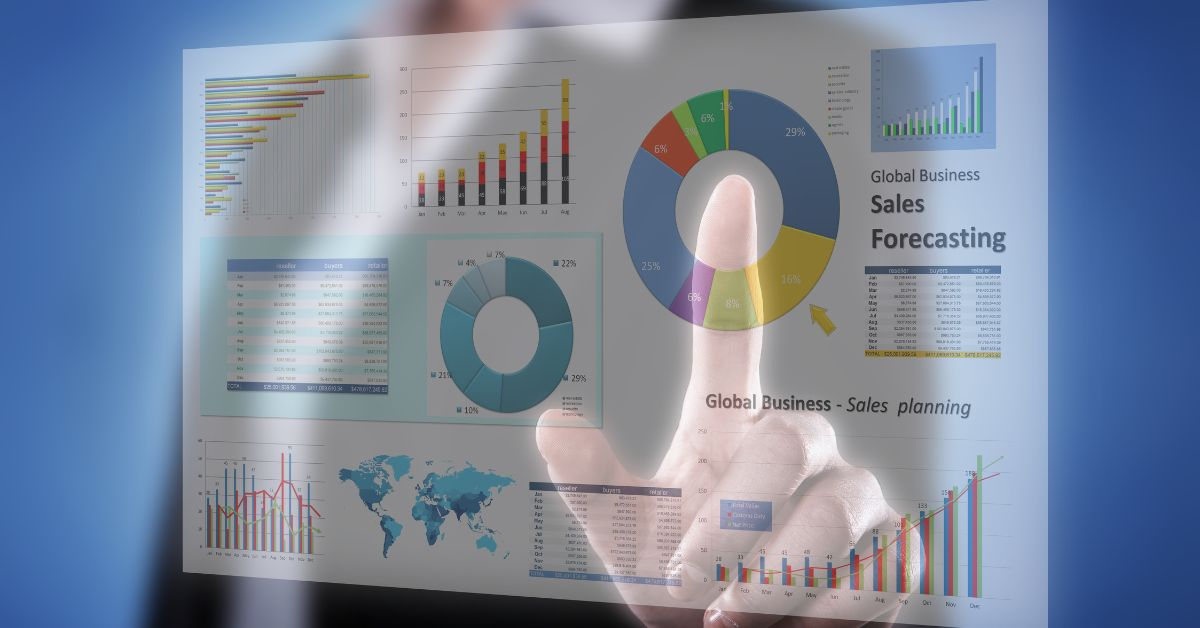 Digital marketing dashboards serve as invaluable tools for businesses to monitor, analyze, and optimize their digital marketing efforts. By providing a comprehensive overview of key performance indicators (KPIs), these dashboards facilitate data-driven decision-making and help organizations better allocate resources for maximum impact. They also enable businesses to identify trends and patterns, allowing for continuous improvement and adaptation of their marketing strategies.
By understanding the significance of marketing dashboards and selecting the right tools, businesses can unlock new horizons for success, driving their online marketing performance and staying ahead of the competition.
Leveraging real-time data, collaborating with digital marketing agencies, and following the best marketing practices is essential for harnessing the full potential of marketing dashboards. Real-time data helps businesses make informed decisions in a fast-paced digital landscape, while collaborating with marketing agencies provides access to industry expertise and cutting-edge strategies. Furthermore, adhering to best practices ensures that businesses use marketing dashboards effectively, optimizing their marketing performance and ensuring a high return on investment (ROI). This combination of factors ultimately contributes to business growth, as well-informed decisions lead to more targeted marketing campaigns and improved customer engagement.
A well crafted marketing dashboard provides transparency and streamlined communication, fostering a culture of collaboration and continuous improvement within the organization. By consolidating data from various channels and presenting it in a clear, visual format, these dashboards enable team members to quickly assess the performance of marketing campaigns and identify areas for improvement. This shared understanding of key metrics and goals helps align cross-functional marketing teams and ensures everyone is working towards the same objectives.
Embrace the power of digital marketing dashboards, harness the insights they offer, and let your online marketing dashboard be your beacon of achievement, propelling your business toward online marketing success.