Social Media Marketing allows businesses to gain more revenue. Most people find and discover brands online so if you're not on the social media platform that your potential customers or clients are on they can't find you. Social media advertising can be of tremendous benefit and can help you build loyal brand advocates and drive sales. If your business isn't tapping into the power of social media right now you are already missing out.
Are you a business owner looking for an easy and effective way to grow your business? Look no further! Our Social Media Advertising service will help tailor and target digital marketing campaigns across all social media platforms. We'll provide personalized ads that are tailored to get the message out about your offerings in order to reach more potential customers quickly and efficiently. Social media marketing strategy on all social media platforms is something that we have done for years. We believe that social media marketing strategy should be unique to your business goals. There is no one size fits all solution for any digital marketing strategy.
Social media advertising has become one of the most effective ways to target audiences around the world, but it can be hard to know where to start. That's why we're here for you. With our social media marketing strategies you'll be able to access advertising services on social media platforms like Facebook, Instagram, TikTok, YouTube, LinkedIn, Pinterest and more – saving you time, energy and resources that you would have otherwise spent trying to figure it out yourself!
We know how important visibility is when it comes to getting your product, services or solutions noticed – let us do the work by providing a customized social media advertising strategy to reach the right people in order to maximize the impact of your campaigns. Whether you're starting your own strategy from scratch or need help optimizing existing social channels and strategies, our team of experts is ready and waiting - get in touch today to see how we can take your business goals further!
What is Social Media Marketing?
Social media marketing is the process of utilizing social media platforms to promote a brand, product or service. It involves creating posts and engaging with customers on these platforms, as well as using paid advertising and promotion to reach a larger audience. Social media marketing can be used for both B2C and B2B businesses, as well as for personal brands. It has become an integral part of any modern marketing strategy due to its low cost, potential for high ROI, and ability to reach target audiences quickly.
What are the Benefits of Social Media Marketing?
Cost-Effective - Unlike traditional forms of advertising, social media marketing is often much more affordable, meaning you can get a lot more bang for your buck.

Reach Your Target Audience - Unlike newspaper ads or TV commercials that reach only people in their local area, social media allows you to connect with people all around the world who share similar interests and values as your business.

Increase Brand Awareness - Social media can help spread awareness about your company by word-of-mouth, allowing users to learn about your product or service from other people in their networks.

Connect With Customers - By interacting directly with customers on social media you can build relationships and trust between them and your brand; this will also help increase customer loyalty.

Generate Leads - With proper targeting strategies, you can use social media channels to generate leads and convert more followers into paying customers.

Increase Sales- An effective social media marketing strategy can have a direct correlation to an increase in sales.
Custom Social Media Advertising Strategy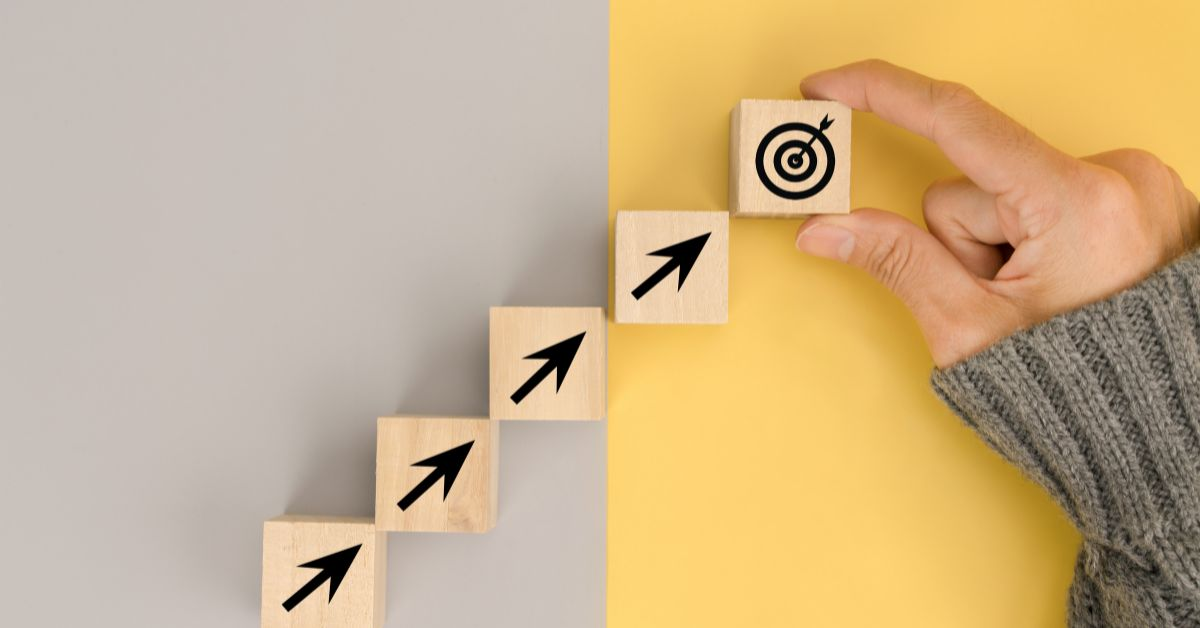 Hey! Digi specializes in finding the needs unique to our clients and tapping into developing a customized social media marketing strategy utilizing our years of experience in the industry. Whether the need is e-commerce or lead generation, there is a guaranteed strategy that should be custom fit for your business's needs. Hey! Digi is dedicated to finding that custom made social media marketing strategy for each of our clients.
Successful Social Media Strategy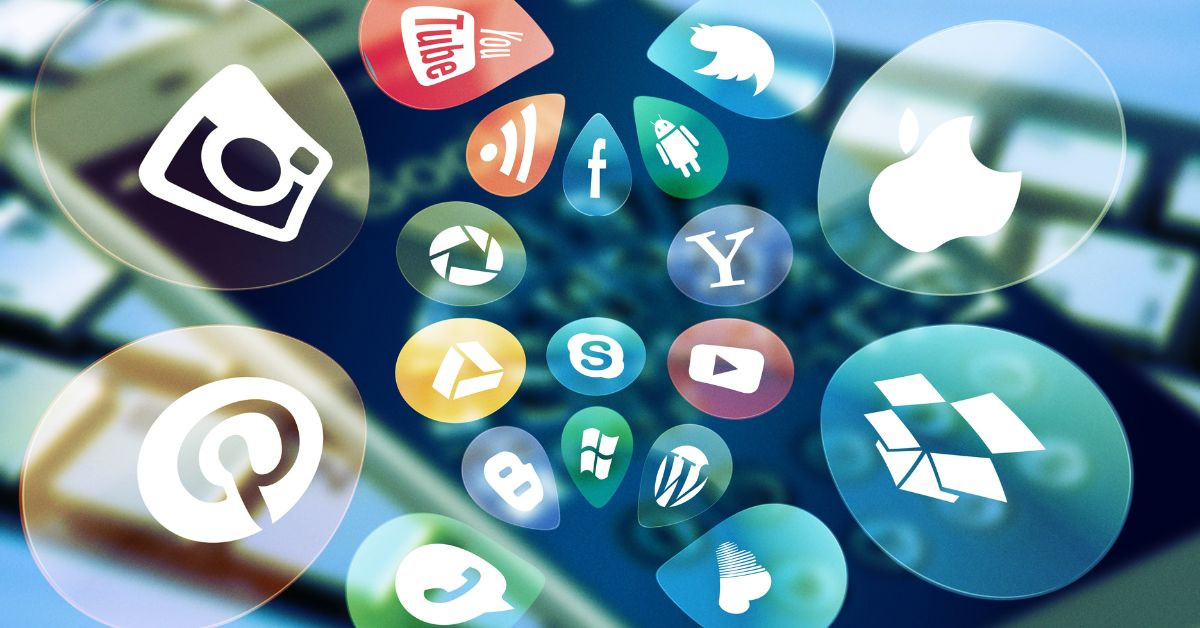 Successful Social Media Strategy development starts with knowing all of the details available. We believe in analyzing all of the available analytic tools at our disposal to make data-informed decisions. We analyze traffic from all social media channels and make data-informed decisions for our clients.
At Hey! Digi we believe that an investment in Social Media Advertising should be treated just like any other financial investment and should be handled with the same level of care that you would with a major personal financial investment.
Target Audiences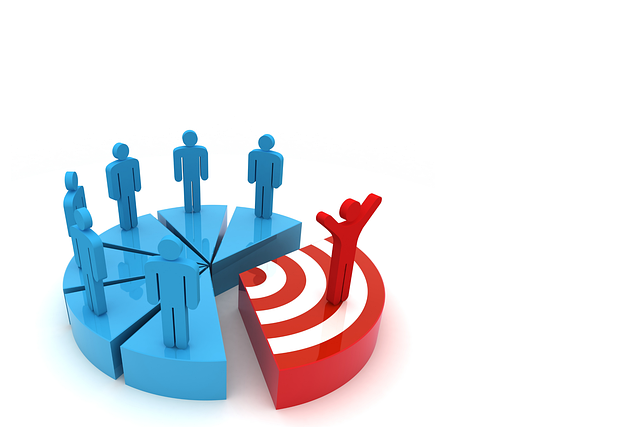 Finding the appropriate target audience for your business is the key to success. We want to ensure that your business is hitting the right people. Sure, you have a good idea of who your target market is, but with access to the right data, finding the proper target market becomes even more effective!
Hey! Digi prides ourselves on finding your target audience, even beyond who you believe that target audience may be. Growing your business should be done through growing your target audience and owning that space, regardless of what social media platform they are using.
Social Media Platforms
Understanding where to find your ideal customers or clients is extremely important in any social media marketing strategy. Each platform has a key audience that spends time there. While you may be able to find your ideal client on any social media platform, it helps to understand the key demographics that are spending time on each platform.
Research and define the target audience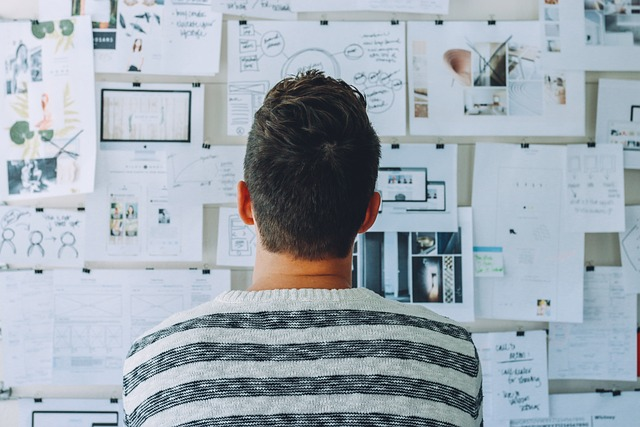 It is important for companies to understand who their target customer base is and what their needs are across the product lines. Social media is loaded with user data so it is possible to perform this marketing research in an efficient way with minimal research. Knowing demographic details is a good starting point. Besides the obvious benefits, the platforms attract a larger user base. This helps companies determine the top social media tools and marketing channels to use in order to attract new customers and increase sales in the marketplace.
Facebook User Data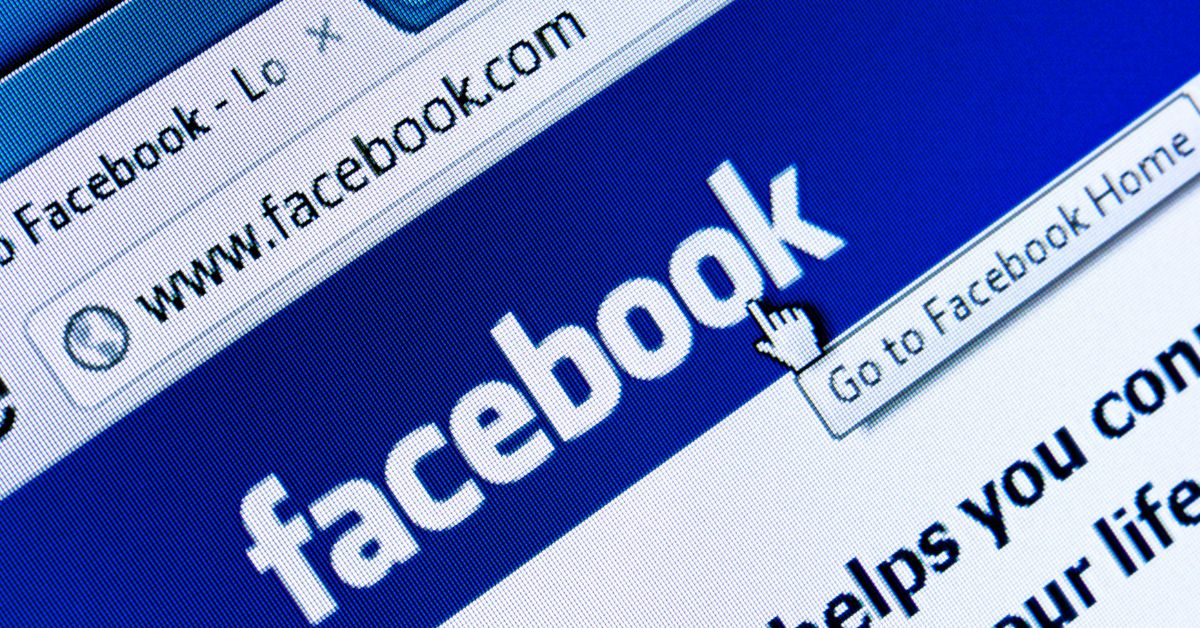 According to recent statistics, Facebook remains the largest social media platform worldwide with over 2.96 billion monthly active users. On a daily basis, 1.98 billion people use Facebook. The statistics also reveal that while Facebook has a highly engaged user base, the platform's demographic is shifting, with only 2.9% of users between the ages of 13-17 and 18.1% between 18-24 using the platform.
Marketers need to take these trends into account to know when to share content and tailor their social media marketing campaigns to reach their target audiences effectively.
Instagram User Data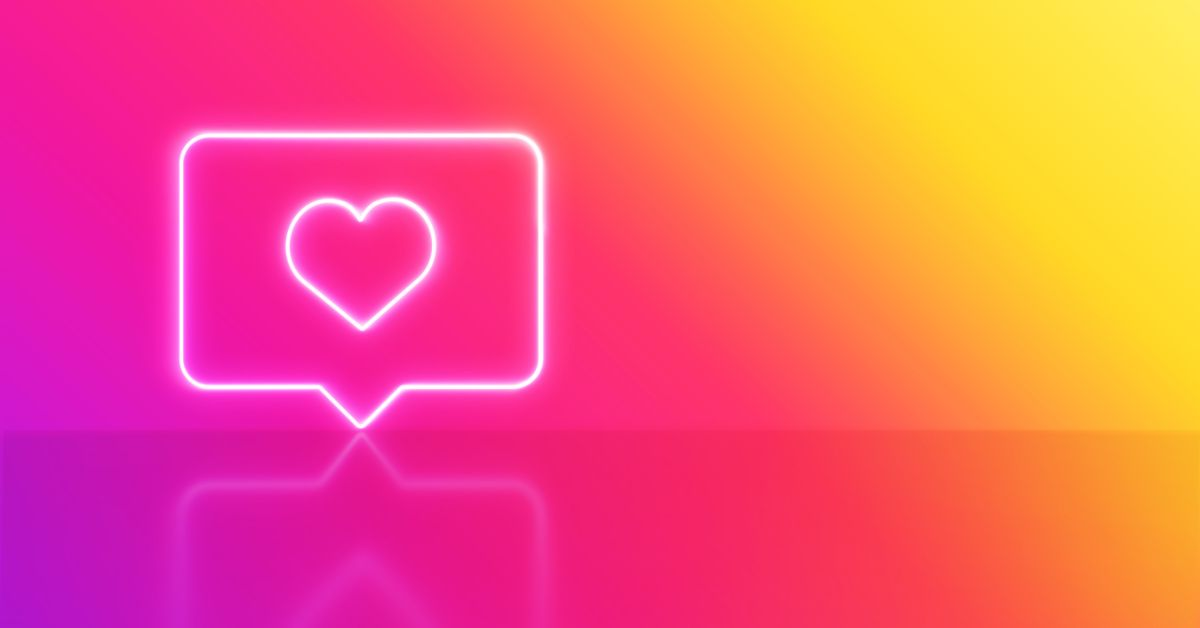 Instagram currently boasts a user base of 1 billion monthly active users and 500 million daily active users. The platform appeals to different age groups, but is particularly beloved among younger generations; 36% of users are aged between 18-24 and 22% are aged 25-34. Additionally, these demographics have shifted over time as 59% of the platform's total user base is now women, while 41% are men.
As the majority of Instagram users are under the age of 40, marketers should focus their strategies on creating content that resonates with this demographic in order to drive engagement.
TikTok User Data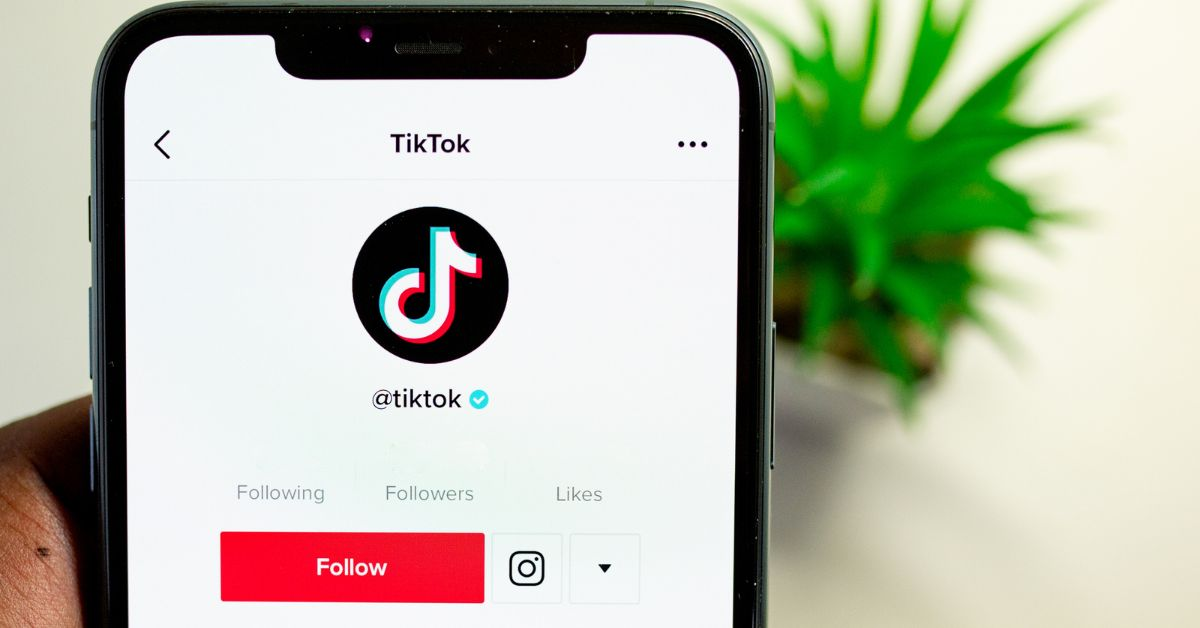 TikTok is a rapidly growing social media platform with over 800 million active monthly users, and the majority of its global user base falls between the ages of 16-24. The platform also has a strong presence in markets like India, China, Japan and Mexico, where it is popular among millennials and Generation Z. In terms of gender breakdown, 56% of users are female and 44% are male.
With such an engaged audience, marketers can benefit from creating unique content specifically tailored to this demographic to drive engagement on the app.
Youtube User Data
YouTube is the world's second largest search engine and number one choice for video streaming, boasting over 2 billion active users per month. Of these users, the vast majority (71%) are male while only 29% are female. The most popular age groups using YouTube consists of 18-24 year olds making up 31% of the user base while 25-34 year olds make up 27%. Interestingly, statistics show that over half of all YouTube viewers access the site via their TV screens or game consoles instead of through traditional web browsers.
When it comes to user engagement on the site, users spend an average of 11 minutes per day watching YouTube videos. In terms of content categories, Music and Entertainment reign supreme with a combined 23% viewership share followed by News & Politics at 13%, How-To & Style at 11%, and Sports at 8%.
LinkedIn User Data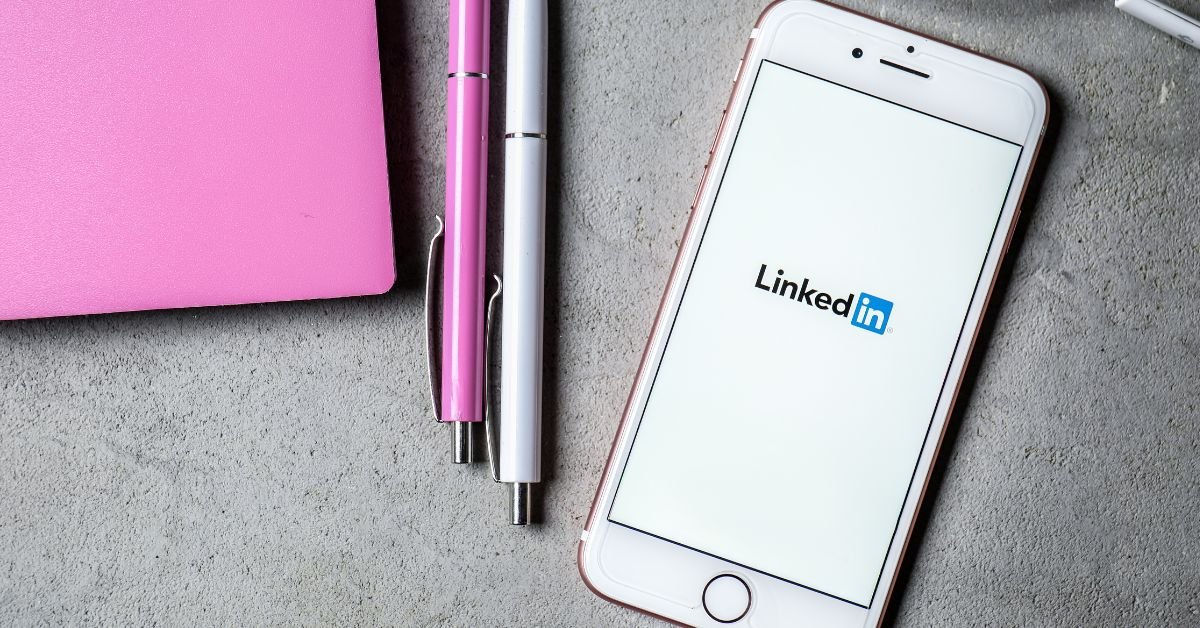 LinkedIn is one of the largest social media platforms in the world, with a current user base of over 900 million users globally. This represents a significant increase in the platform's user base since its launch in 2002. The majority of LinkedIn users are aged between 25 and 34 years old, and the platform has a fairly even split between male and female users. The largest user bases by location are based in the United States, India, and China. The majority of LinkedIn users belong to a wide range of professions, including healthcare, finance, and information technology, with many holding management positions.
In terms of user engagement, LinkedIn has become a popular platform for content both created and shared by users, with over 80% of B2B social media leads generated on the platform. In the future, we can only expect the platform to continue growing, with an increase in younger generations of professionals joining and becoming active users, and a continued focus on providing opportunities for businesses to reach and engage with their target audience.
Pinterest User Data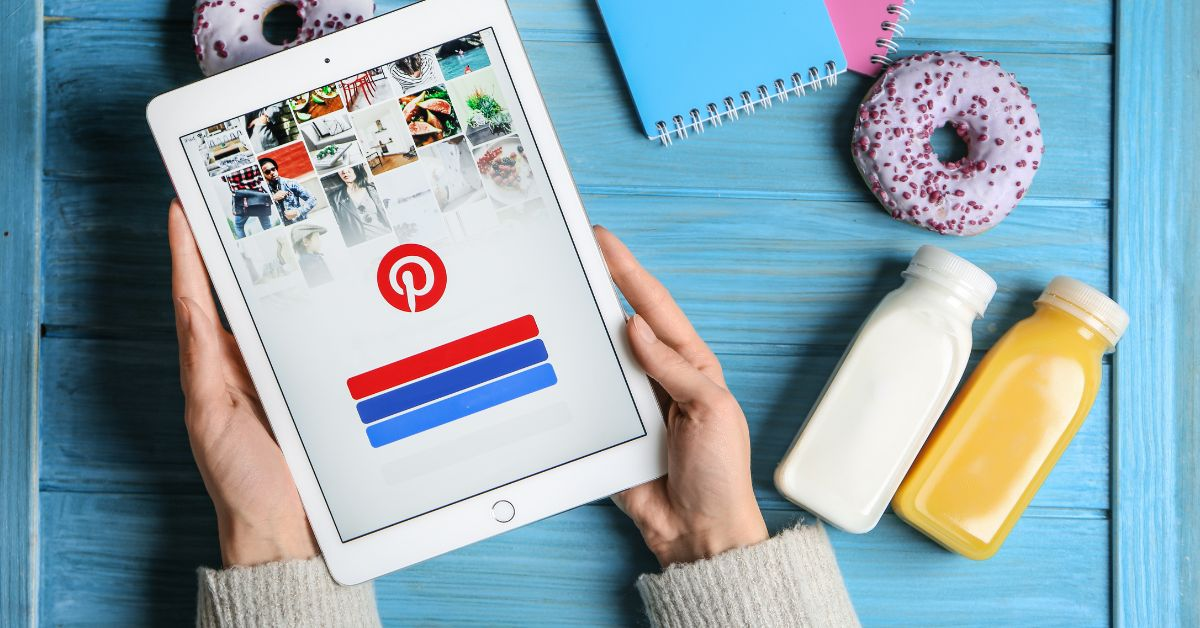 Pinterest is a highly popular visual discovery platform with 445 million monthly active users, making it the 14th largest social media platform worldwide. According to Statista, the majority of Pinterest users are female, with 60% of the platform's monthly active users being women. Additionally, the age range of users on the platform tends to skew towards the younger side, with 50% of users under the age of 34.
Utilizing Multiple Platforms for Retargeting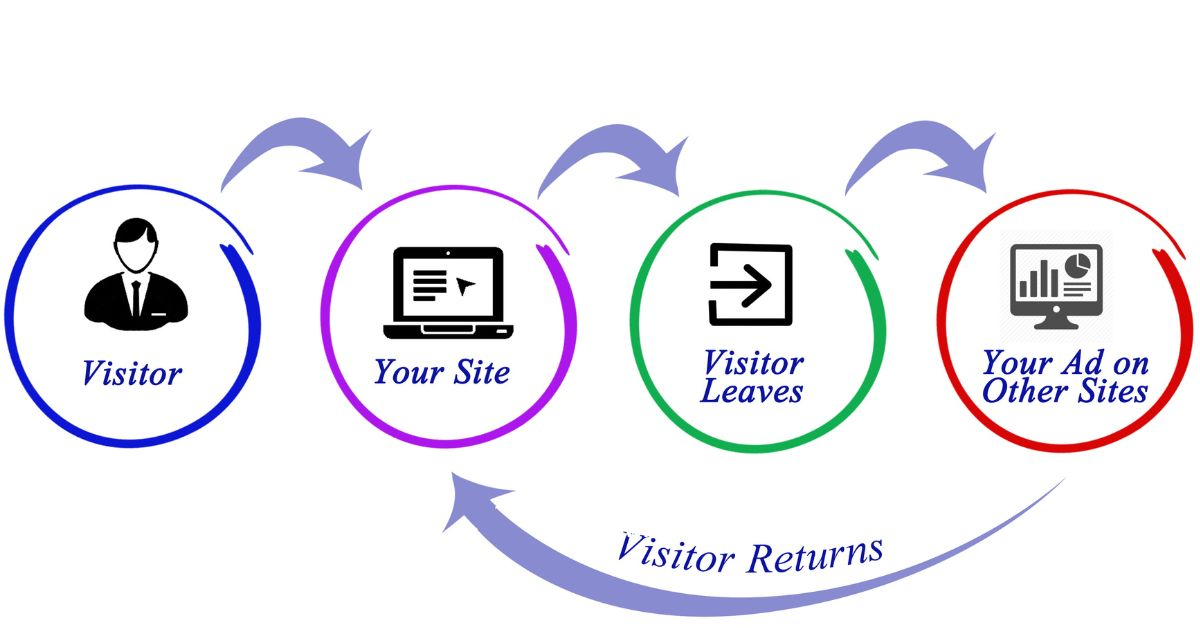 Tapping into the different social media platforms to engage with users who have already shown interest in your business by visiting your website is a great way to ensure that your ad dollars are well spent. Your Social Media Marketing strategy should leverage retargeting website visitors always. By doing this you can allocate your ad budget to users who don't need to be made aware of your brand identity or you can even use this to further increase your brand reputation. Using retargeting in your social media advertising can and should be a part of your strategy, even if that is all that you are doing with your social media marketing campaigns.
Your Social Media Marketing Strategy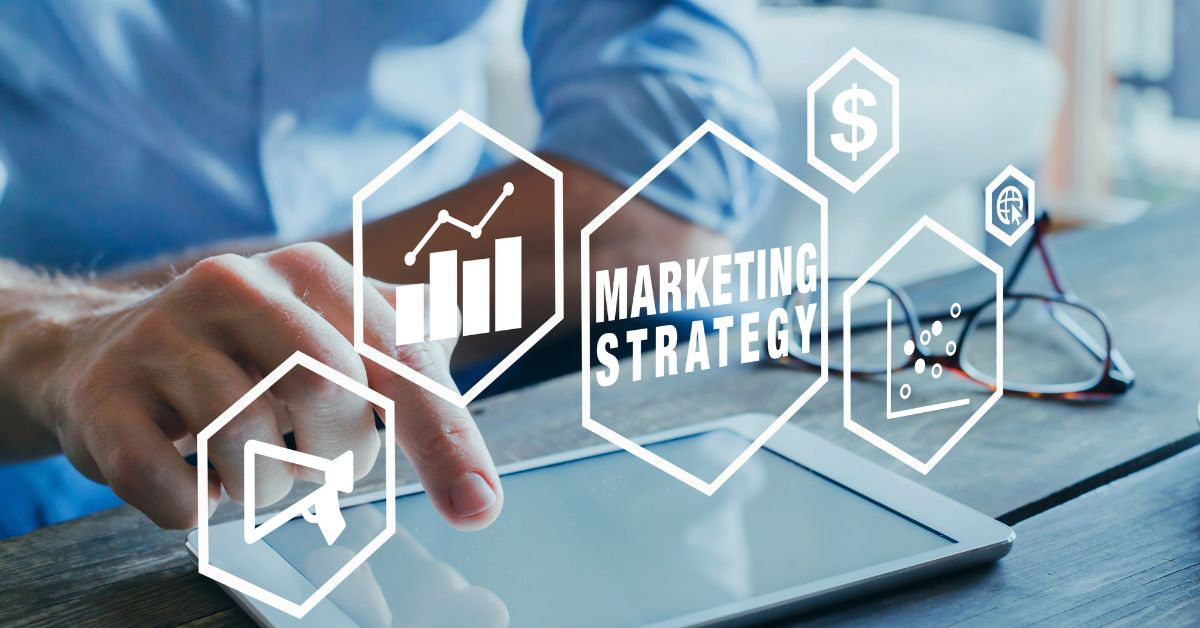 The following is a sample framework for your social media marketing strategy. This simple plan can be a launching pad to increase brand awareness and brand recognition in the marketplace. Use this social media strategy to create engaging content on social media websites. This strategy can be modified to fit any business's specific needs or resources.
Consider where your business's core customers are spending their time. Utilize resources like Statisa to research the core demographics of users on each social media platform.

Once you have identified the platforms your core users are on, focus on creating an effective content strategy that helps to engage with them. Develop a strategy that incorporates visuals, content and stories that are tailored to the demographic of each platform.

Create campaigns that will draw in new customers by taking advantage of retargeting capabilities available through social media advertising.

Monitor your data. Pay close attention to the quality of the traffic coming from each of the social media platforms. Are they spending time on the site and engaging with content? Are they purchasing or submitting information? This engagement data should help inform ongoing social strategy.

As you monitor the traffic, pay close attention to what content users are engaging with the most. Leverage that content on your website to further increase user engagement. Paying close attention to content engagement will lead to successful growth over time.

Notice which messages on each of the social media platforms are grabbing attention. Remember, that each platform has a different user base and as a result, different messaging will resonate on each platform.

Focus on the social media platforms that matter most to your brand.

Find the one social media platform that has the most impact and spend 50% of your effort on that platform.

Find the second most and spend 20% of your effort there.

Divide the remaining 30% of your time and energy to experiment with other social media platforms.

Remember, many social media platforms will offer some sort of value for your business, but the majority of your results will come from only a few.
Listening and Engagement
Plan the content, and make the most of it to engage your audience. Listening and participation in digital transformation is an important aspect of your business ensuring the highest levels of satisfaction for your customer base. Besides social listening, it is important for us to understand the value of customer experiences.
Engage with positive reviews and comments as well as negative ones. This will allow you to see areas in your business that can be improved. Ignoring negative comments will not have a positive effect. Allow complaints to drive your business to improve. Complaints are only failures if they are not acted upon.
Measure Success With Analytics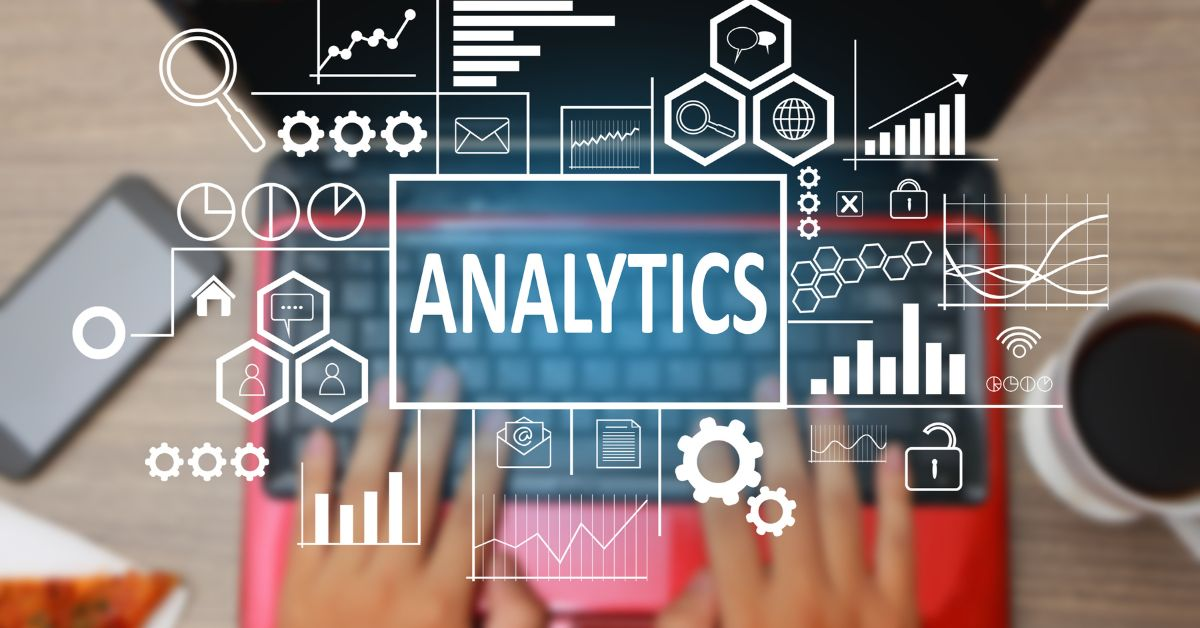 You cannot measure success with Facebook, Instagram, LinkedIn, or any other social media platform without data analysis. It is possible to use Google Analytics as an effective social network data management tool. Embedding tracking labels on a social media marketing campaign is important in order to properly monitor success. You may also use the data from each social platform to get even more insights into the performance your social media posts and content has with your audience.
At Hey! Digi we believe that data matters. That's why we create a custom dashboard to visualize our clients' own website traffic data. You can view a sample dashboard here. We provide all of our clients with a dashboard similar to this one so that they can track their website traffic and success in real-time!
Social Media Advertising
We strongly believe in the power of social media advertising at Hey! Digi. While businesses can effectively manage their own social media marketing strategy, oftentimes it's best to allow an experienced agency to handle the paid targeted social media marketing campaigns. Most social media platforms have advertising backends that are designed for success but can be confusing and overwhelming for the average user. Attempting to manage paid social media campaigns without experience is a good way to blow through an advertising budget without seeing results.
Social Media Advertising Strategies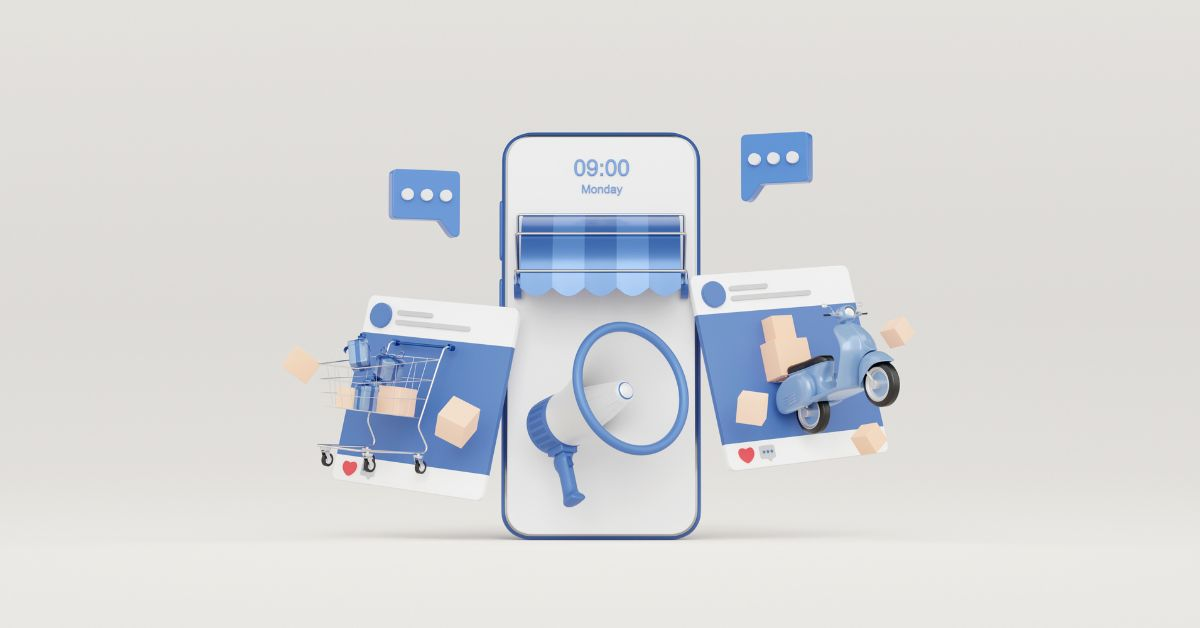 Retargeting
As we have already discussed, retargeting ads should be a part of any business's social media marketing plan. This is a highly effective way to leverage an existing website audience and build a "safety net" for users who have yet to convert or even upsell recent purchases. Retargeting ads can even go so far as to retarget users who have left something in their cart at check out. Because of the capabilies of retargeting ads we highly suggest that ALL businesses utilize this strategy.
Reengaging Social Media Interactions
Businesses are able to create audiences based on social media engagement. If a user on a social media platform has engaged with content from a business they can be served an ad. This can be a great way to both drive traffic and more brand awareness while driving users further down the marketing channel sales funnel.
Audience Lists
If your business has an existing email list, most social media platforms will allow that list to be imported and used to create an audience. This can be a highly effective strategy to reengage previous customers as well as those who have submitted their information but never purchased.
Audience Modeling
It is possible to utilize existing data from google analytics and other sources to "cold target" users who may not have been exposed to a business yet. Growing a business requires reaching new users. Through audience modeling businesses are able to reach these new users and grab their attention. This type of targeting generally has a lower return on ad spend on the front end but can be used to increase brand awareness and lead to business growth over time.
Look Alike Audiences
Many social media apps and platforms will allow businesses to build "clones" of their existing customers or website users. These are called "look alike" audiences and they help to target users who have similar characteristics as those who have already visited, signed up for a newsletter or other engagement activities. This allows businesses to reach more customers who may be likely to convert.
All of the above social media marketing strategies have value. Depending on a business's advertising budget and goals as social media marketers, some of the strategies may provide more value than others in a successful social media marketing strategy.
Determining What Social Media Advertising Strategy Is Best For A Business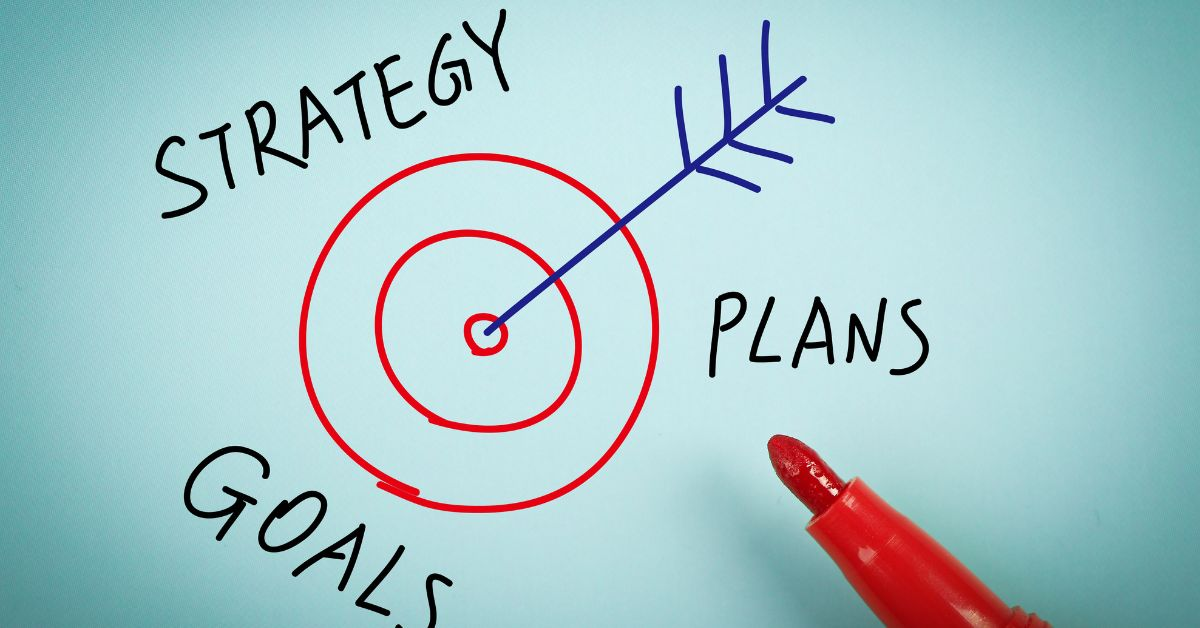 There are many factors to consider when determining what social media advertising strategy is best for a business. The first step is to determine goals, both short-term and long-term. Then budget comes into question.
If a business is budget constrained and the short-term goal is just to increase the return on ad spend, then retargeting is the place to start.
If a business has rapid growth plans and a budget to have marketing resources to match, then all available targeting options would be worth considering. Allowing businesses to reach new customers, engage with old customers and drive potential customers further down the sales funnel.
It is important to note that audience modeling and look alike audiences both require time to test and refine in social media marketing. Success is often measured over months with these strategies, but once a winning audience is tapped into they can generally scale up.
The main thing is to understand a business's goals and budget. Every business wants to grow, but the speed at which that can happen will hinge on the available budget.
Advantages of Social Media Marketing
The days of traditional marketing are long gone. Today, with digital marketing businesses are able to monitor results in real-time. Determining where advertising dollars are most effective and allocating budget to where it can make the largest impact.
Social media marketing allows for results to come in sooner and changes to be made quicker, moving businesses towards their goals at a rapid pace. This has led to the success of many business owners in recent history. It's also a great way to build your brand and develop relationships with customers.
How Do I Start Social Media Marketing?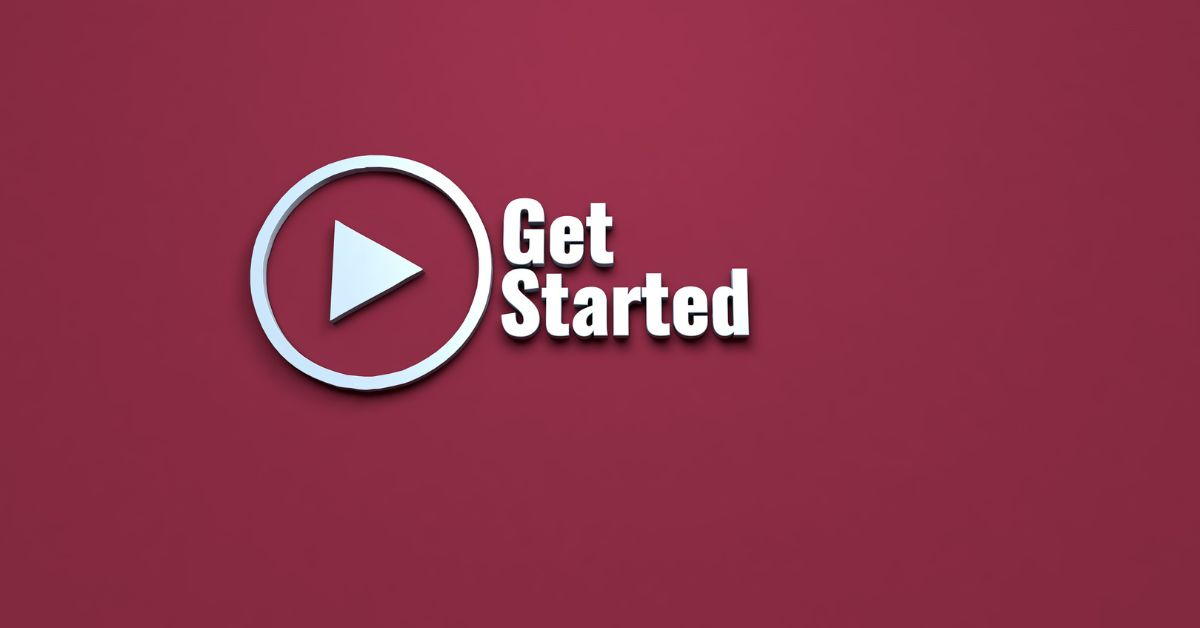 The most important thing is to start with a strategy. Do this by determining who the business's core audience is and where they spend most of their time. What social media platforms are they frequenting? From there develop a content strategy that is unique to the platform and audience. Remember, each social media platform should have a unique content strategy. The content should be similar to what users are engaging with on that specific social media platform.
Utilize the 50/20/30 principle mentioned above. 50% of available time and effort should be dedicated to reaching users on the social media platform that is most impactful for the business. 20% should be dedicated to the second most impactful and the remaining 30% should be dedicated to experimenting with other platforms, looking for potential new ways to engage with users. Utilizing this strategy will allow for a structured approach to a social media marketing plan.
For paid advertising on any social media platform, start with understanding the business's goals and budget. At Hey! Digi, we suggest starting with retargeting first, as this is the best way to maximize the return on ad spend. This can be done regardless of the platform. It is suggested to start on the platform with the largest segment of a business's current customer base to maximize results.
For all outreach advertising, set goals and benchmarks based on data. Review current analytics trends and historical sales data to establish acceptable marks. When reviewing notice seasonality, web traffic sources, average purchase price and the life time value of a customer. All of these data points will allow for informed decisions when it comes to developing an effective social media marketing strategy.
As with any marketing campaign, social media marketing campaigns should be monitored heavily to make necessary changes that will lead to success. Hey! Digi is heavily involved in the daily, sometimes hourly, monitoring and optimization of our clients' social media marketing campaigns. When planning future campaigns, it is important to set goals and measure campaign success against those goals. Finding the right agency partner to assist in this process can be an invaluable resource for the growth of any business.
Free Social Media Tools for Successful Social Media Marketing
In today's digital age, social media marketing plays a crucial role in connecting businesses to their target audience. However, managing multiple social media accounts can be a daunting task, especially for businesses with limited resources. Fortunately, there are various free social media tools and resources available that can help businesses manage their social media campaigns effectively. Below are some effective platforms for creating, scheduling, and analyzing social media content for free, and provide tips and strategies for using them effectively to maximize your clients' social media ROI.
Free Social Media Management Tools
Hootsuite
Hootsuite is one of the most popular social media advertising platforms available, and it has a solid, reliable free version. With this tool, businesses can manage their social media accounts across different platforms, including Facebook, Instagram, LinkedIn, Twitter, and others. Hootsuite allows you to view and schedule posts, monitor mentions, and analyze social media metrics, making it an all-in-one social media management solution.
Later

Later is an excellent scheduling tool for Instagram, and it's completely free for single users. It allows businesses to schedule posts for Instagram, preview them, and publish them automatically. Later also provides analytics for tracking engagement rates and growth metrics, allowing businesses to optimize their social media marketing strategies, and increase engagement.
TweetDeck

TweetDeck is a powerful Twitter management tool that allows businesses to manage multiple Twitter accounts, monitor mentions, and search Twitter hashtags in real-time. It's free to use, and businesses can use it to schedule tweets in advance and monitor their performance.
Canva

Canva is a powerful image editing tool that allows businesses to create beautiful, eye-catching graphics for their social media posts. With its user-friendly interface and drag-and-drop features, Canva makes it easy for businesses to create visually appealing content for their social media profiles.
SocialOomph

SocialOomph is a social media scheduling platform that allows businesses to schedule posts on various platforms like Facebook, Twitter, Pinterest, and Tumblr. The tool provides features like auto-following and auto-direct messaging, making it a useful resource for businesses with limited resources.
Buffer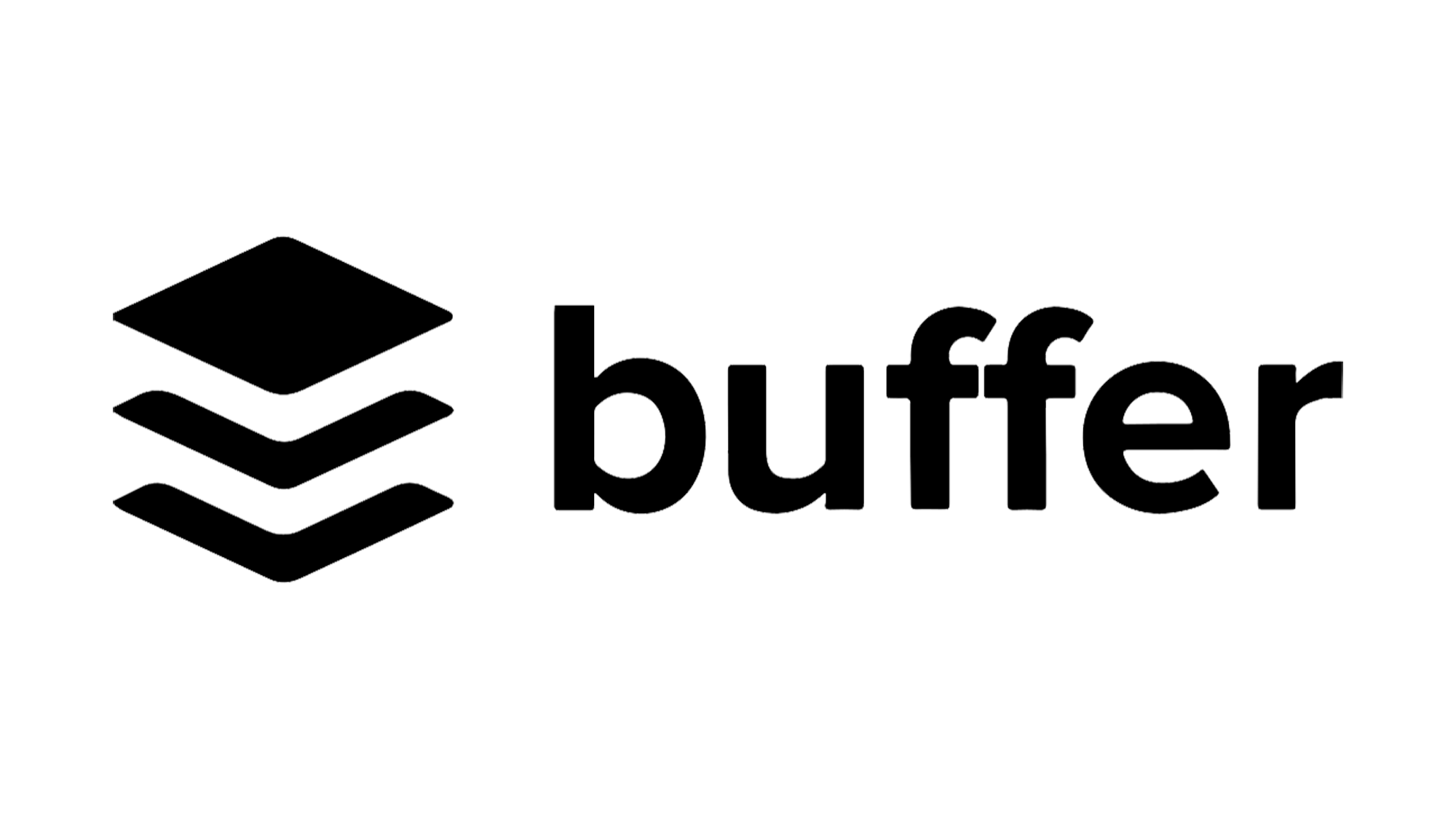 Buffer is another popular social media management tool that allows businesses to manage their social media presence on different platforms like Facebook, Twitter, Instagram, Pinterest, and LinkedIn. With Buffer, businesses can schedule posts, engage with their audience, and track social media analytics, all for free.
Planable

Planable is a powerful social media management tool that allows businesses to collaborate on social media content. With Planable, businesses can schedule posts, review content, and provide feedback before publishing their posts to social media sites. It's a great tool for businesses with teams managing social media accounts.
Tips For Maximizing The Use Of Free Social Media Tools
Plan ahead: Create a social media content calendar and schedule posts in advance to save time and ensure consistency across different social media channels.

Use visuals: Visuals increase engagement on social media, so use tools like Canva to create attractive graphics and images for your posts.

Monitor social media metrics: Use social media management tools like Hootsuite, Later, and Buffer to analyze your social media advertising metrics and optimize your social media strategies.

Engage with your audience: Respond to comments, messages, and mentions to connect with your audience and build brand loyalty.

Keep up with trends: Stay up to date on industry trends and use them to create relevant and engaging social media content.
Content Creation
Having the right tools for managing your social media marketing is important, but without content, there is nothing to manage.
A content generation strategy is important. Content can be found EVERYWHERE. The important thing is that the content a business puts out should reinforce the brand identity. What is the brand messaging and how can it be used on each platform in a way that feels natural?
Content can be pulled from a business's website, blogs, email newsletters, and more.
User Generated Content
User-generated content (UGC) is a type of content created by users of a website or social media platform. It includes any content produced and shared by individuals, such as reviews, photos, videos, blog posts, tweets and comments. UGC can be highly valuable for businesses as it increases brand reach and engagement through authentic customer experiences. Savvy social media marketers know that user-generated content also adds credibility to a brand's messaging as customers are providing honest feedback that other potential customers trust. Moreover, it is often seen as more trustworthy than traditional advertising methods because it comes from real people and not the brand itself.
AI Social Media Content Tools
There are many great tools available for content creation. If a business struggles with the human resources to generate enough content AI can be a great solution. Artificial intelligence is racing forward at a rapid pace. Businesses that are utilizing these tools are already making gains on their competition.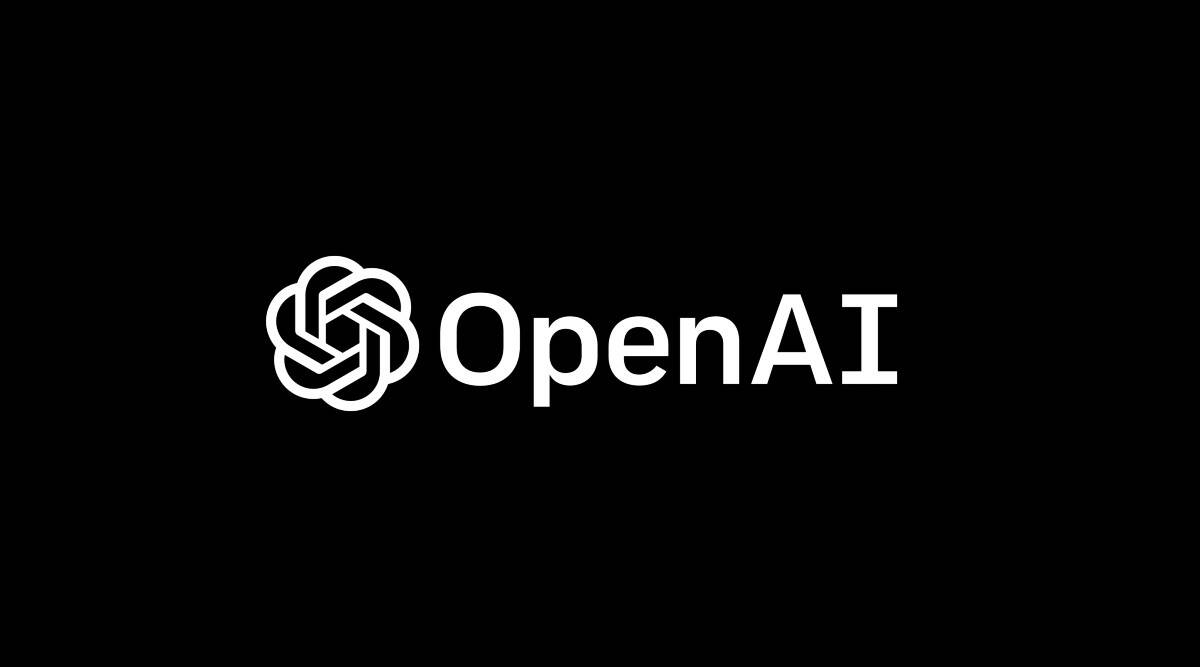 Revolutionize Your Social Media Marketing with OpenAI
Social media marketing is rapidly changing, and businesses need to stay ahead of the curve to maximize their ROI. One way to achieve this is by leveraging OpenAI. OpenAI is an AI model that uses natural language processing (NLP) to generate quality content that resonates with customers.
What is OpenAI?
OpenAI is an AI language model that can generate natural-sounding text. It uses cutting-edge NLP technology to analyze large data sets and produce high-quality content. OpenAI can perform a range of language-based tasks, such as language translation, sentiment analysis, and content generation.
How Can OpenAI Benefit Your Social Media Marketing Strategy?
Generate High-Quality Content Quickly and Efficiently
Generating quality content can be time-consuming and challenging, especially for small businesses or those with limited resources. OpenAI, however, can generate high-quality content in a matter of seconds, freeing up time for businesses to focus on other aspects of their social media marketing strategy.
Create Versatile Content for Different Platforms
Social media platforms, such as Instagram, Twitter, and Facebook, all have unique posting requirements. With OpenAI, businesses can generate versatile content that's optimized for different platforms. This can help with consistency and message delivery.
Improve SEO with Optimized Content
OpenAI-generated content can help improve search engine optimization (SEO). Content that's original, informative, and engaging is more likely to rank high on search engines, driving organic traffic to a business's website or social media channels.
Increase Engagement with Creative and Relevant Content
OpenAI-generated content is creative, relevant, and engaging. It's designed to turn readers into customers by creating an emotional connection. Creative content is more likely to be shared on social media, increasing engagement and increasing brand awareness.
How to Use OpenAI for Social Media Marketing?
Using OpenAI is easy. By following the steps below, businesses can generate quality content for their social media channels:
Log in to OpenAI's GPT-3 platform and select the appropriate application.

Input the type of content they'd like to generate, such as blog posts, social media posts, or product descriptions.

Enter any relevant information, such as keywords, target audience, or industry-specific terms.

Wait for the OpenAI model to generate content, depending on the length and complexity this can take varying timeframes.

Edit the content to ensure it aligns with the social media channels or business demands before publishing.
OpenAI provides a powerful tool for businesses looking to stand out in today's crowded social media marketplace. With its ability to generate quality content quickly and efficiently, OpenAI can help businesses improve their SEO, increase engagement, and attract more customers. By leveraging OpenAI, businesses can stay ahead of the curve, generate better social media content and grow their digital presence.
Jasper.ai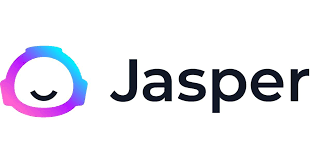 Boost Your Social Media Marketing Strategy with Jasper.AI
In today's fast-paced digital world, social media marketing has become an integral part of any business's marketing strategy. With millions of businesses competing for viewers' attention, creating high-quality, engaging social media content has become more challenging than ever. That's where Jasper.AI comes into play.
Jasper.AI is an AI-powered content creation and marketing tool, that helps businesses create high-quality, engaging content quickly and easily. Jasper.AI uses natural language generation (NLG) to create unique marketing content. It is an AI assistant that can help you brainstorm social media post ideas and write the content for you.
With Jasper.AI, businesses can create quality content that resonates with their target audience. The tool's AI technology ensures that the content generated is error-free, engaging, and relevant. Jasper.AI makes the process of creating social media content a breeze. You can quickly produce engaging content with just a few clicks.
Jasper's Benefits for Social Media Marketing
Jasper.AI is user-friendly with a simple interface. Here's how you can use it to create amazing social media content:
Sign up for Jasper.AI and log in to your dashboard.

Select the type of content you want to create, such as social media post or blog.

Input details such as topic, keywords, and length of content.

Jasper.AI will generate a draft of your content based on the details provided.

Edit the content to your liking, and you're ready to publish.
Jasper.AI can help businesses generate high-quality and engaging social media content quickly and easily. With its user-friendly interface and AI technology, businesses can create consistent, error-free, and unique content to attract and engage their target audience. Try Jasper.AI for your social media marketing needs today.
Time To Get Started On Your New Social Media Marketing Journey
Social media marketing is a powerful tool for businesses to connect with their target audience and grow their brand. By leveraging the free social media tools and other marketing resources that we've highlighted in this post, businesses can manage their social media accounts effectively and maximize their social media ROI.
Remember to plan ahead, use visual content, monitor social media metrics, engage with your audience, and keep up with trends to achieve social media success.
The strategies and tools listed in this article are yours to use to grow your business. Take these tools and put them to use starting today. At Hey! Digi we want to empower business owners to take the path to success. You started your business with a dream we want to see you achieve all that you set out to do.
If you would like to set up a call to explore Hey! Digi as an agency partner just reach out to speak with one of our social media professionals. We would love to be a part of your business's journey to success and help you reach the goals that you have dreamt of since launching your business. We make sure that every call we have is impactful for your business. You will leave the call with an actionable strategy that you can even begin to implement yourself! Schedule a meeting here.
TLDR;
Have a social media marketing strategy.

Know who your audience is.

Know where your audience is.

Pay close attention to analytics data.

Develop an advertising budget.

Plan your social media advertising strategy.

Engage with users.

Utilize available tools.

Leverage AI when necessary for content creation.

Contact Hey! Digi to set up a complimentary consultation.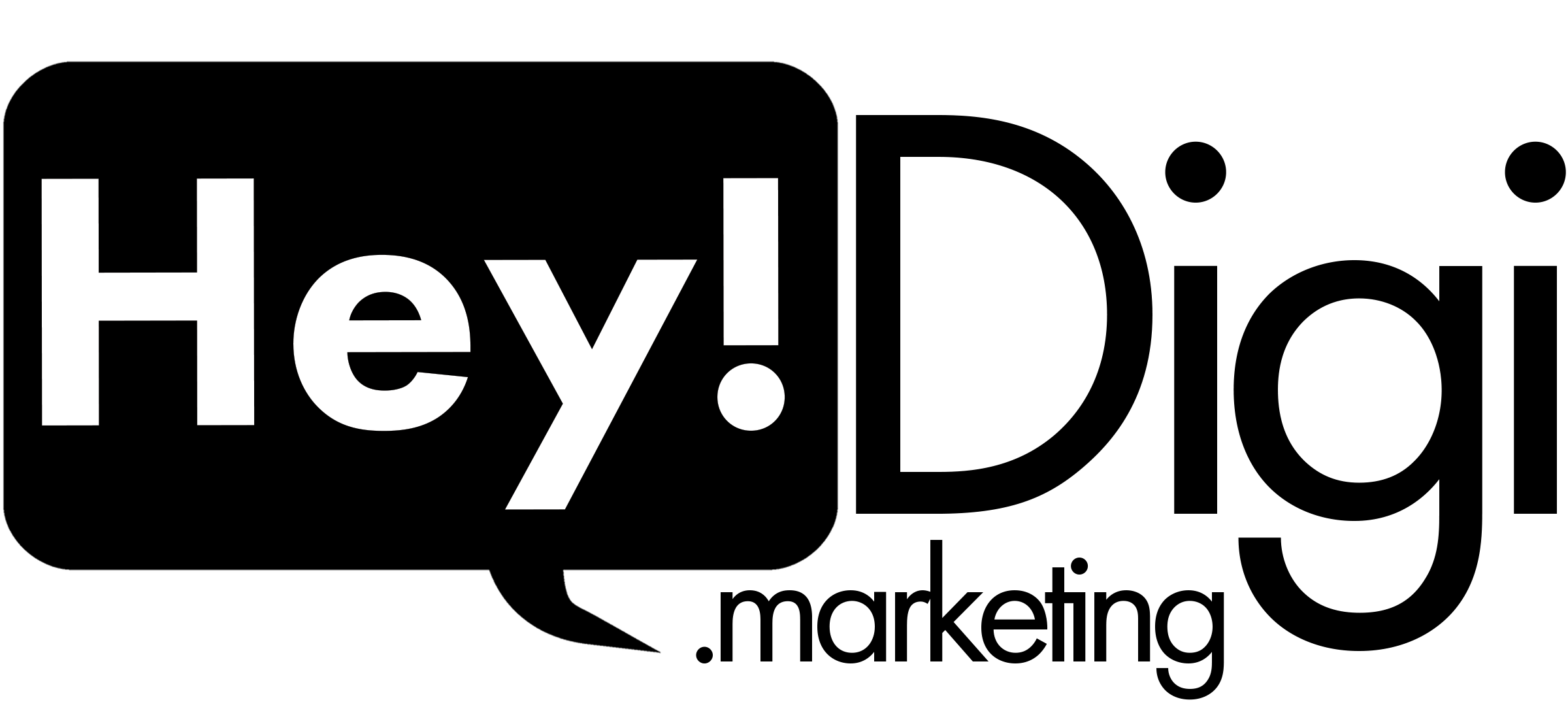 Hey! Digi is a digital advertising and marketing agency based in Nashville, TN.
We build digital marketing machines utilizing paid digital advertising, email marketing, and conversion-based web design and consulting.
We're the conversion focused agency that's growing businesses across the country. We'll help you grow your business by focusing on what really matters - converting visitors into customers.